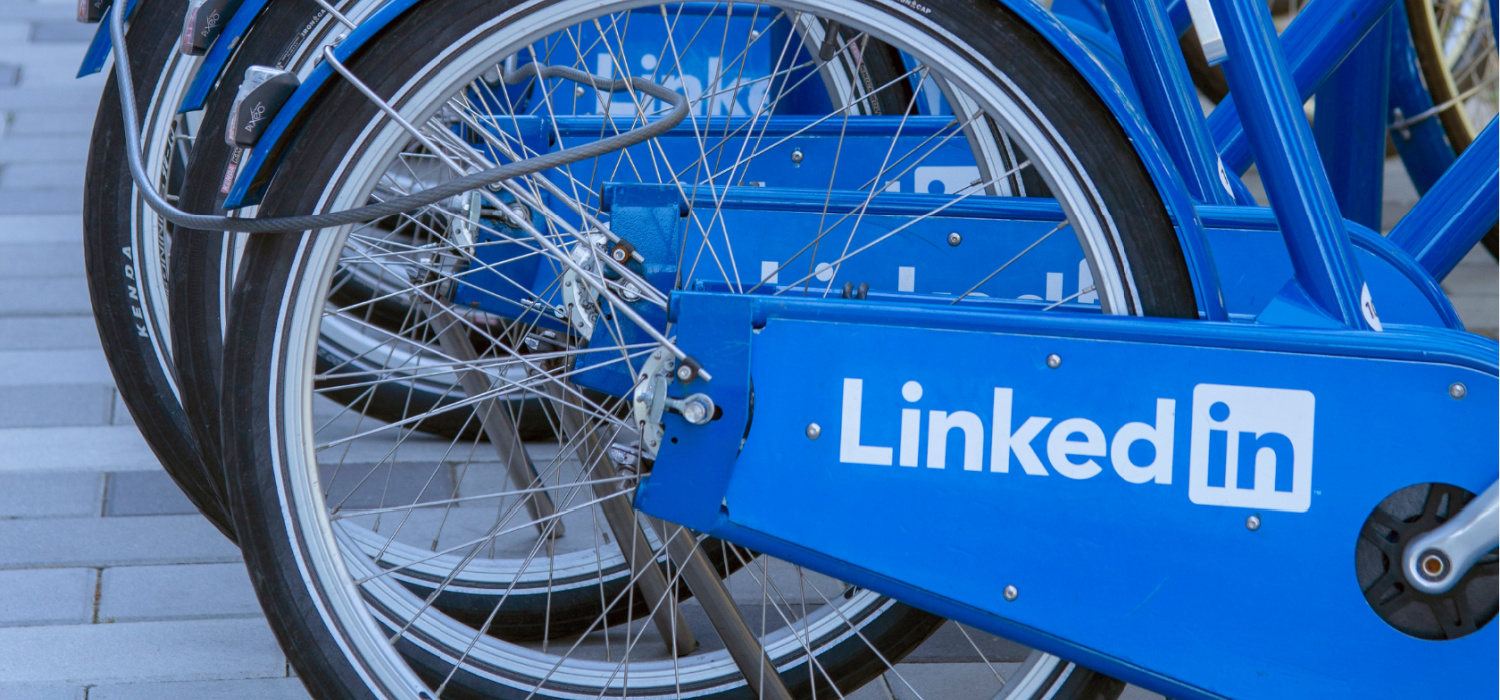 7 Tips for Engaging with Your LinkedIn Connections
(this is an update to an original post of December 2017)
A majority of B2B Sales Professionals associates have a profile on LinkedIn, as they should!  Being in such a social and transactional role, it's important to keep an accurate profile so we can all connect with each other when business needs to be conducted.  It's also a great place to share content with one another in your respective industry.

Creating connections by extending invitations is a great way to grow your network and increase the visibility of your content, but before we go accepting every single invitation from potential contacts, here are some tips on how to best connect with your network and increase your LinkedIn engagement
7 Tips for Engaging with Your  LinkedIn Connections
Ensure your profile is complete – trust and relationships can only be established if they can get a sense of who you are.  Ensure your profile is complete from top to bottom.  I have created a resource for optimizing your LinkedIn profile –to be added to the list of notifications for when this resource is next available, sign up here!
Extend invitations to people you've met, people in your industry/field of study, or people with a common connection! – The premise of LinkedIn is to connect with people, grow your personal brand, and create business opportunities.  Connecting with like-minded individuals will help increase eyes on your own content, build your network, and start progressing business relationships.   Be strategic about your connections!
Connect with a personal message – LinkedIn has a templated message that goes out to potential connections letting them know you want to connect. If you want your request to stand out from the rest, send a personalized note, perhaps including where you met, what project you are working on, or some other point of reference.

If you're connecting with someone via your mobile phone, make sure you check out this video – connecting via mobile is a bit different than from your PC.

Vet invitations with a message – to vet potential connections further, you may want to send a message asking the sender why they want to connect with you.  You may also want to send them some context of your work and provide a resource to help further the relationship (remember, resources should be gifts, without the expectation of anything in return.)
Post relevant content– By creating relevant content, either for your own feed or in a group, you'll be seen as an active contributor and thought leader in the industry.  You can find additional connections through engagement on your posts.
Like, Comment and Share other's content – By engaging in other's content, you create more visibility to your profile and more potential connections through the quality of your comment or share.
Stay connected with contacts – every so often, go through your contacts and do a couple of things

Send Recommendations – extending a recommendation can be one of the greatest gifts you can give a connection; take some time to thoughtfully write recommendations for those people that you enjoy doing business with.  Check out this video on LinkedIn Recommendations for the Hospitality Industry
Make Introductions – can you provide value by connecting colleagues with one another?  It's why LinkedIn exists, so let's ensure we do it!
Endorsements of Skills – endorse your contacts for skills and expertise they possess – you may see some endorsements in return 🙂
Message Them – If you are not already connected via email, messaging via LinkedIn serves as a great platform to send more detailed information.  .  Remember, LinkedIn messaging is not the place for the hard sell and feature sheet (it's best to leave this to email).   Extending the free gift of another resource may help further the dialogue and relationship.
Groups – get involved in group discussions by offering your advice and expertise, or post a discussion on a hot topic to get others chatting.  Be careful about posting your services or employer's services in group discussion boards, that isn't the place to do it and you may risk being removed from a group if you solicit business there.
LinkedIn is by far my favourite social media tool for connecting with like-minded professionals and growing my brand – take a look at it today to grow your own brand in your respective industry!
Would you like to learn more about an upcoming LinkedIn Profile Optimization Course?  Get on the waiting list here!
RELATED – Using Video to Create Engagement with Meeting Planners
RELATED – Inbound Marketing to Help You Land More Meeting Planner Business
Photo by Greg Bulla on Unsplash