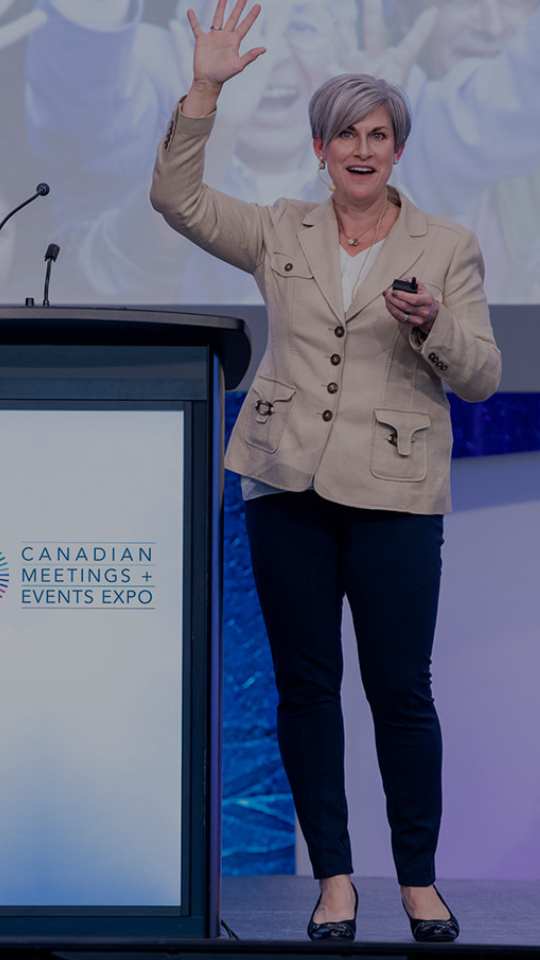 Keynote and Conference Sessions
If your community needs a compelling keynote on LinkedIn, Sales or Personal Branding, here are my current titles:
PERSONAL BRANDING KEYNOTES
Personal Branding For People Who Aren't Kardashians – Busting through 5 Myths About Personal Branding
PERSONAL BRANDING BREAKOUTS – the following sessions will move your audience from "overwhelm" to "confident" as they move forward with creating and amplifying their personal brands.
From Fear to Fabulous!  Building Our Brands Through In-person Networking
Brand YOU!!  Finding Your Uniqueness and Creating Authentic Connections
Whose Brand Is It Anyways?  Creating An Impact Separate From Your Company's Brand
SALES KEYNOTE
I'm "Just" Following Up (And Other Things We Say That Diminish Our Value)
LINKEDIN KEYNOTE
Not Your Dad's LinkedIn – Myth-busting The Platform and Growing Your Leads
LINKEDIN BREAKOUTS – navigate the world's most powerful B2B platform with one of these sessions, sure to energize and excite your audience about using LinkedIn to find and grow their leads and opportunities.
Grow, Engage, Delight!  Creating Content and Trust on LinkedIn
Elevate Your LinkedIn, Elevate Your Brand
Tick Tick BOOM!  The LinkedIn Activities That Give You the Biggest Bang!
Stop Scrolling, Start Connecting – Using LinkedIn To Level Up Your Business Relationships!
Your LinkedIn Road Map – Simplifying the Platform to Help Get You Moving!
A Few Of My Events
Hear from conference attendees....
"Leanne fills the room with her kindness and intelligence –it is entirely natural, and it allows for such a real connection between Leanne and everyone else in the room.  Her sessions take on a casual feel and flow that allows people to feel comfortable enough to participate actively and personally.  She infuses her presentations with examples of brands that have influenced her, making her message so much more impactful and understandable."
Ted Robinson
Business Events Specialist, Tourism Kingston
"Leanne's session was THE BEST breakout of the entire conference! Right off the bat her class was informative, and her delivery was engaging it made me want to pay attention and learn. Her tips and tricks are all simple steps that I will be able to easily start doing. Now it makes sense why I wasn't getting any traction before! I plan to rethink my strategy – the "Leanne" way, and better market my personal brand to help grow my client base."
Amy Grimmett
Sales Manager, Doubletree Spokane City Center
"Leanne's session was AMAZING and the only complaint I have is that the session  should have been much longer, because we couldn't get enough. The entire room was hanging on her every word. Relationship building is so important in today's business environment, and Leanne gets that. She's so generous with her knowledge and is happy to share it, because she knows that it's about helping others first, and if you do that, only good things will follow."
Alix Mendonca
Director, Regional Sales – Prestige I Global Meeting Source