Hey #hotelprofs and #meetingpartners, you've come to the RIGHT PLACE if you're looking for a community to call your VERY OWN!  I created this site for you – a place where meeting and event partners can learn and grow as sales and service professionals in the meetings industry.
What the heck is a Meeting Partner?
You may be asking what the heck is a meeting partner.
Is it a planner?  A supplier?  Do I fall into this category??"
My friends, if you sell to or provide service for meeting and event planners, you are a Meeting Partner!!!  The word the industry uses to describe us is "supplier", which means we supply the meeting and event planners in their vision for their events.
For me, the word "supplier" doesn't fully capture what we do.  We don't simply "supply" stuff to the industry.  We are collaborators in the process of helping meeting planners execute on the goals for their meetings and conferences.
Meeting partners can look like hotel sales managers, destination marketing organizations (ie. tourism and business events bureaus), destination management companies (DMCs), AV firms, offsite venues, keynote speakers, site selection professionals.
What do all these people have in common?  We are all looking to grow relationships with meeting planners and earn more of their business!  If YOU are looking to grow and deepen your relationship with planners – this is the blog for you!  Here you will find tools and tips to help YOU get a bigger piece of the meetings' pie.
Why did I create this place for you??
Friends, I'm passionate about community and advocacy in the meetings industry.  I was an association and corporate meeting planner for 8 years, and now a site selection #meetingpartner for the past 11 years.  Being in site selection, I see both sides of the coin on a daily basis.  Not only am I also trying to get the attention of meeting planners, but many meeting partners are trying to get MY attention as well!  I started diarizing tools and tips that worked, not only in my own trial and error of finding clients, but also what you have all shared with me throughout the years being YOUR prospective client.  For that, I thank you! I have learned so much and I feel called to share these nuggets of sales and service goodness with all of our community.
When you visit my blog, you will receive tips and advice on how to break through to meeting planners and get their attention, build trust and obtain their business.  Each blog post may speak to you differently depending on where you are in your career, and some pieces will yell out "YES!  This is what I've been wondering for YEARS!!"
Worth Reading
Some of my top posts include great email tips that help get a response, and working with third party planners, and some are good reminders of great common sense, including fan favourite What I Learned About Authenticity from P!nk (who doesn't love P!nk???)
To stay on top of the latest and greatest, signing up for my newsletter ensures you don't miss a post (and you get a fun tips and tricks sheet on How To Get a Meeting Planner's Attention – its cool beans 😊)
Who the heck is Leanne Calderwood?
That's a great question!  Let me know when you've figured it out 😊 Although I was raised in Alberta, Canada, I now make my work-from-home in Kelowna, BC with my hubby and two energetic and busy sons. Most of my blog posts are created in and around hockey rinks, coffee shops, school gymnasiums and baseball diamonds.
I love living in the Okanagan, it helps me focus on what's important, and its allowed me to be creative and create this place for you (living in the middle of wine country doesn't hurt either)😊
I love community, advocacy, mentorship and partnership.  I guess you could say I love people.  Being in a smaller community like Kelowna, I need to travel in order to connect with all of our wonderful industry people, so you'll often see me at Canadian industry events and on site visits with clients across the country.  I'll be the one steeping tea at the beverage station.
When at home, I can be found gardening, running the hills of SE Kelowna or making a new jam recipe in my kitchen (my Grandma would be so proud, or fearful of my FML Hot Pepper Jelly…. Not sure….)
So will I see you around?  I sure hope to – us Meeting Partners need to stick together 😊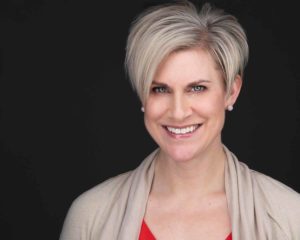 I help meeting partners build and deepen relationships with meeting planners, and provide them with resources to help them grow as sales and service professionals in the meetings industry.