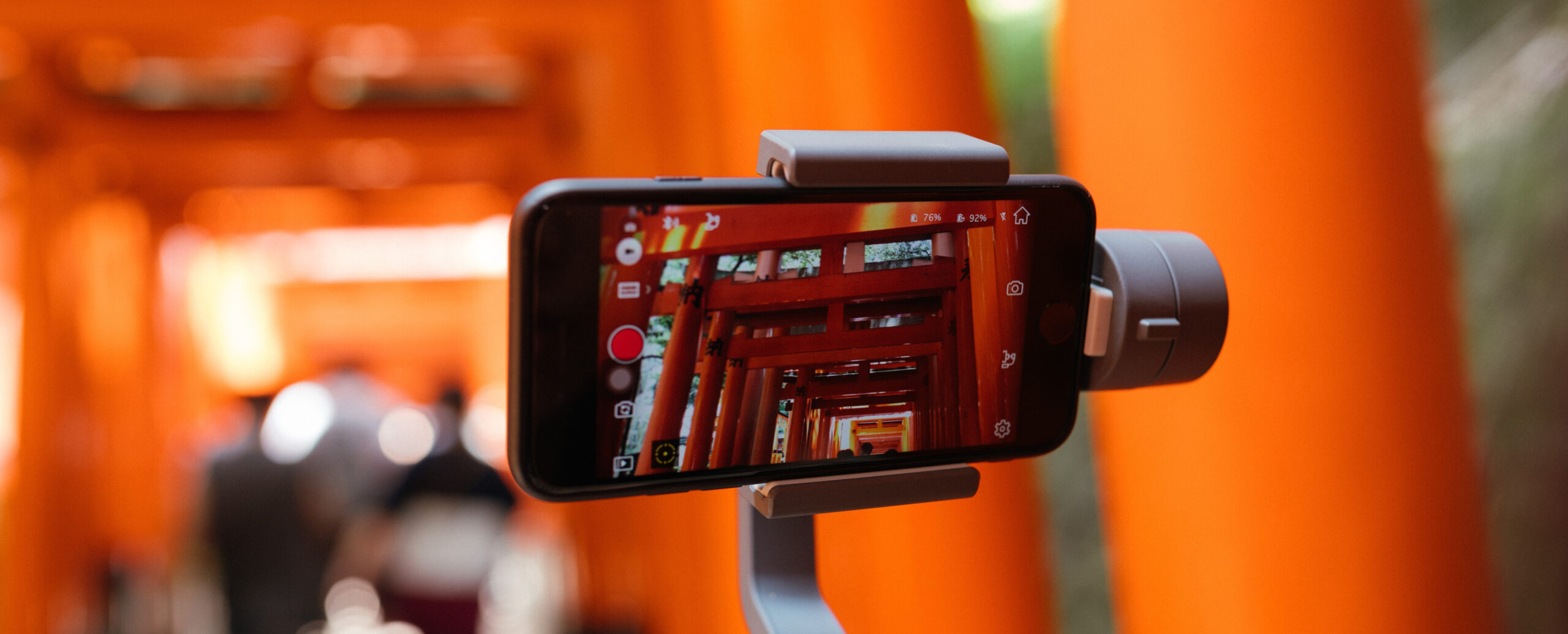 Using Video to Create Engagement with Meeting Planners
Given that meeting planners can no longer visit hotels and destinations in person, partners have had to become creative in how they engage with their clients and prospects.  An often overlooked, but extremely powerful platform, is VIDEO!!  Those who create and publish video create engaged fans, an appetite to experience and a connection that can translate into great business opportunities. 
One of the best examples of video in the meetings marketplace right now is Victoria Clarke, Saint John, New Brunswick #saintawesome.  Victoria has been showcasing the delectable delights of New Brunswick in an incredibly engaging way.  How has she done this?  By simply being herself and having fun with it.  
Is Victoria creating engagement through her sparkling personality?   HELLZ TO THE YES!!!  Is Victoria a unicorn?  HECK NO!!!  We can ALL embrace this freeing concept of communicating with the masses using video!!!!  Here are my best practice tips for starting to use video to create engagement with meeting planners:
Here are some simple tips on using video to create engagement with meeting planners (even for the novice film creators)
Use your phone to record! You don't need fancy cameras and editing software to record a video. Simply use your existing smartphone to record you as you walk through the space
Simple editing tools – iMovie, Movavi, InShot and Boosted all have free phone editing tools, easy to use for even the novice film editor.  

If you decide to edit on your laptop, Blender, iMovie, Lightworks, and Shotcut.   Leanne's Note:  I use the paid version of Movavi for my videos, screenshots, and audio recordings.  I'm a huge fan 😀

Use landscape view / horizontal view when filming – this allows you to capture more of the space, and allows for more room when you edit. Simply hold your phone in landscape view before pressing the video record button.
Let your personality shine through!  Authenticity is KEY right now, so be YOU and let the video capture who you are!  Am I the most engaging person on YouTube?  Heck no!  But my audience knows what to expect of me because I stay true to who I am through each and every take.
Create a script – plan out how you are going to create your piece.  A script can act as a guide to ensure you touch on everything you want to show and keep your video moving along.  You don't need to stick to the script word-for-word to create a great piece, great things can also come from improvisation.  However, having a plan will help you meet your video objectives
Don't overthink it!  The greatest piece of advice I have ever received when it comes to content is "done is better than perfect".  Your audience is not looking for perfection, they are looking for engagement!  Don't let your hang-ups on video prevent you from hitting "publish". 
Don't rely on the professionally-created-and edited destination or hotel reel – why is personal video so well received?  Because it's not a corporately-produced piece!!!  Authenticity is key, and its why Victoria's series is so popular!  Its HER.  And friends, they want to see YOU TOO!!
Upload to your videos to your video-hosting platform of choice.   If you create a great piece, there may not be a need to recreate the wheel each time you want to use a video piece!  My videos can be found on YouTube , or Vimeo is another great option.
Wondering what to show your clients?  Here are a few ideas:
Hotel video, a sense of arrival – from just outside the front door, through the lobby to the front desk is a great way to showcase first impressions. Have your bellman open the door for you, and film his smiling face as you make your way to the smiling front desk agent.
Hotel video, guest room walkthrough – similar to an in-person site visit, no need to showcase EVERY category of room, but a standard walk through as well as any upgraded rooms and/or hospitality suite.
Hotel video, meeting space – if the room is set, even better!  If the room is set with physical distancing protocols in place, fantastic!
Hotel video, outdoor spaces – in the immediate future, using outdoor spaces will be key for most programs and reducing close quarters as much as possible
Hotel video, behind the scenes – take your guest into the kitchen, or the housekeeping area!  People are voyeurs by nature, so open the curtains and give them a peek!
Destination video, Unique destination offerings – similar to what Victoria did in her series, showcase your destination's offerings!  It could be food (as in Victoria's case), or wineries, or golf course, hiking trails, breakfast bistros, book shops, etc.  Only YOU know what makes your destination unique; capitalize on that uniqueness!
Interview your people!  Who makes your community great?  We don't know, but I bet you do!  Introduce us to them!
Edutainment – Similar to Victoria's style, film one of your experts creating something; it's a behind-the-scenes look at the professionals!  Better yet, have them "dumb it down" and make their art accessible to your audience by teaching your audience how to create something.  The pastry chefs, bartenders and sommeliers could have some fun here.
Victoria Clarke and her #saintawesome video series
RELATED – 7 Tips on Staying Connected with Meeting Planner Clients During COVID19
Photo by Joey Huang on Unsplash