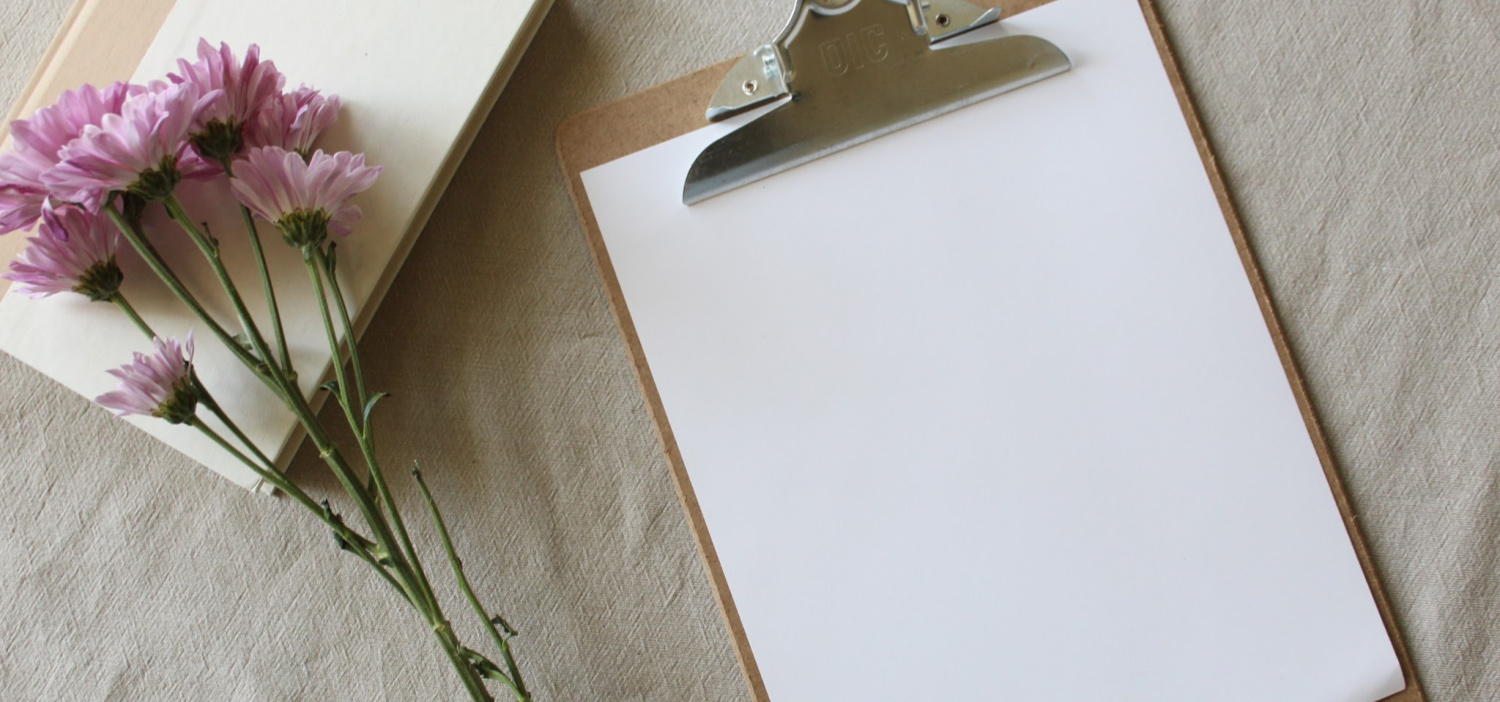 Coming Back From Being Furloughed – Meetings Industry
When COVID19 hit the hotel industry, many of our beloved hotel sales managers and destination marketing managers were given a leave of absence to help save on expenditures.  We quickly learned what it meant to be furloughed, and found ourselves at home, without employments for weeks, and some for many months.
Some returned to employment within a matter of a few weeks, some are returning after a few months, and many are still waiting for the call to return.  For those returning however, things are not "back to normal" and with that, I have some tips on how to make the most of your time as your return to work and start engaging with your clients and prospects.  Use this handy checklist when you return to ensure you cover all your bases :)

Before we dive into the tips, if you're still furloughed, check out my productivity tips while being furloughed here.  You can also stay "connected" with clients and prospects using these great branding tips here.
Here are some tips if you find yourself now coming back from being furloughed:
Questions to ask your DOS:
Chances are there have been some changes to both your role and in hotel operations since you've been away.  Connect with your DOS on the following:
Hotel/destination audit

What has changed operationally? (it may be time for a tour of your property with a fresh post-COVID19 filter)

What outlets and amenities are open?  Which ones are closed?

What public messaging has gone out from the hotel/destination around changes in procedures?

Conduct a social media audit of your hotel/DMO to stay on top of the latest going out publicly

Have new materials been developed for clients?

How have your responsibilities changed?

Has your market changed?
How has the team changed?  What responsibilities are moving to other team members, and what new responsibilities will you be taking on?
How have sales resources changed to deliver on your promises to clients and prospects?

Client audit – conduct a quick client audit for each and every one of your clients (the downloadable checklist has a grid that you can use :))

Has your client(s) been in contact with someone from the hotel in your absence?
What outstanding pieces of business are still being canceled?  Rebooked?
What new pieces of business arrived during your absence?
What are your responsibilities around those pieces of business?

Can you reset your goals and targets for 2020?

Financial goals
Travel expectations
Conference attendance expectations
Other Ideas to consider:
Connect with your DMO – find out what's happening in the market as a whole and how the DMO can assist with messaging to clients and prospects.
Consider how you can reconnect with your market in meaningful ways using video, email, Zoom and other platforms

Create a virtual site inspection – check out these tips from the Using Video post

Craft a marketing strategy through to the end of the year
Update your Linkedin profile and other social media platforms with your return, and with the new media you've created or obtained
Do's and Don'ts of Reconnecting with Your Target Market
Do connect with your current clients, but remember to bring something to the table – new floor plans, capacity charts, food and beverage protocols, re-opening protocols

Don't say "hey I'm back, have you got business for me?"
Thank them for their patience and understanding during this time
Use some creative ways to reconnect including Zoom mocktail meetings, in-person physically distanced meetings, golf outings, etc

Do find ways to connect with prospects – I penned a list of ways to connect with prospects, including a great download with some creative ideas you can try!
There's a lot to digest as you head back to work, use this checklist to help you ask the right questions and get back to work on the right foot!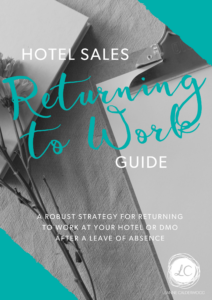 RELATED – Using Video to Connect with Meeting Planners
RELATED – 7 Tips for Prospecting with Meeting Planners during COVID19
DOWNLOAD – 9 Creative Ways to Connect with Clients and Prospects
DOWNLOAD – Defining Your Ideal Client
DOWNLOAD – Returning to Work After a Leave of Absence  Worksheet
Photo by Bethany Cirlincione on Unsplash