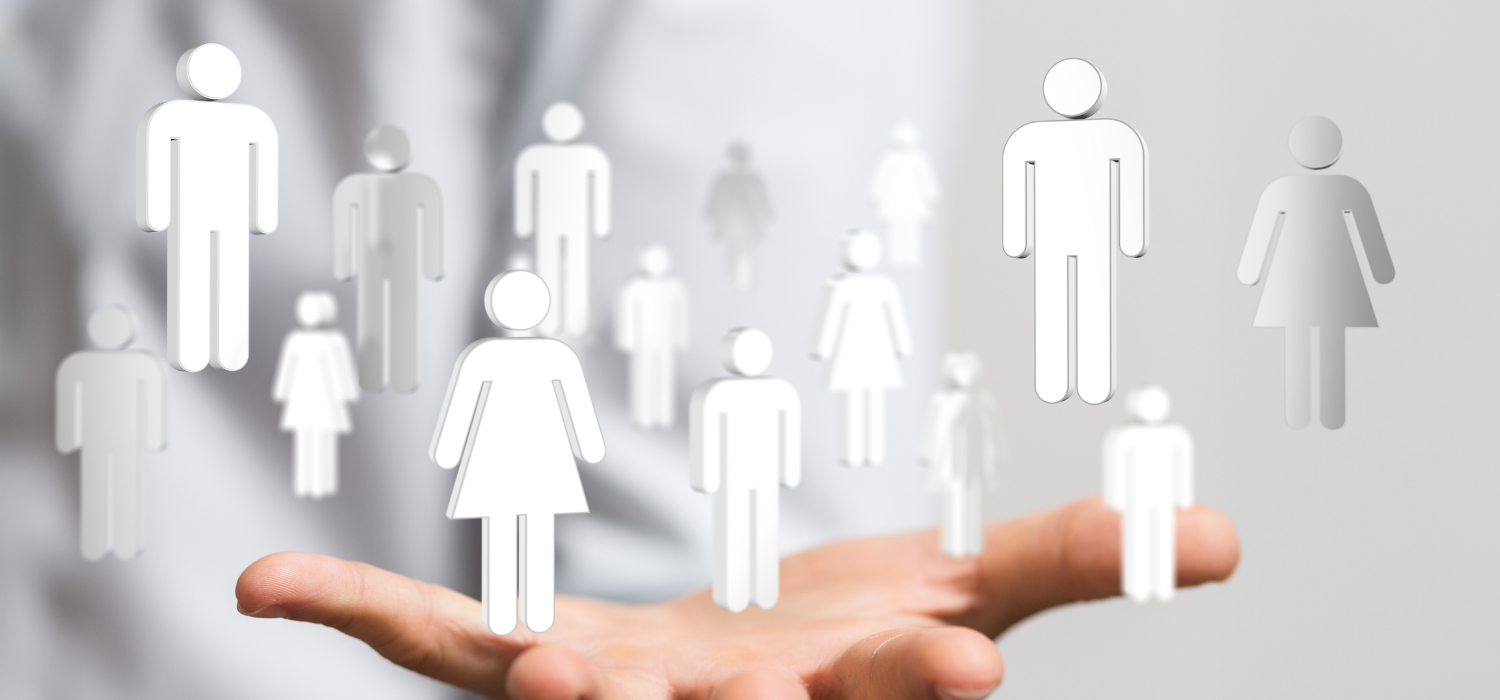 How To Grow Your LinkedIn Network In Hospitality
They say "your network is your net worth", and this also applies to the network you build on LinkedIn.  As the industry continues to evolve and change in the ways sales are conducted, your LinkedIn network in hospitality can play a huge role in your business.
It's also been said, that the "quality of your network" far outweighs the quantity of connections you have.  So what are some ways that we can find and grow our  quality connections on LinkedIn? 
There are a number of ways that you can grow your network on LinkedIn, we're going to look at them through the lens of being intentional about our connections, growing both the size and the quality of our networks.
How can we grow our LinkedIn Network in Hospitality:
Using LinkedIn's Search function –   In LinkedIn's search bar at the top of your home feed, you have the option to search a number of different formats.  You can search by keyword, job title, the name of a person or organization, or even by hashtag.  With your initial search term, you can filter to results under People, Posts, Companies, Groups, Schools, etc.  From there you have the option to filter your results further using all the filters available to you, including the degree of connection, location, current workplace, and so on
Use the Boolean Search Hacks!   If your results are much too large (and with 800 million users and climbing, this can be a real issue at times) you can also use some Boolean search hacks to narrow your search.  Boolean is where you use operators to define a set of data.  Use brackets to denote a search term, and then use operators to define further.  Other boolean search terms and hacks include "AND" "OR" "NOT
Current connections – You can view any of your 1st-degree connection's connections by simply clicking on THEIR connections from their profile page.  You can then filter for 2nd-degree connections from there.  If you are going to connect with this person, being able to mention your mutual connection can go a long way.  
Group members – Groups are a powerful way to find new connections and conversations in your area of thought leadership.  Simply go to one of the groups that you are a part of, and select "see all" from the right hand side where the connections are listed.  From there, you have the ability to message anyone in the group, regardless of level of connection.  This is where groups play a huge role in growing your network! 
People who follow you – You can always extend invitations to those who choose to follow you, but don't choose to personally connect, so, extend them an invitation!  You can find your followers by going to your activity on your profile's home page.
People who view your profile –  You may from time to time receive a notification that someone has viewed your profile.  YOU can take this opportunity to connect with those individuals as well.
People who interacted with your content – This is a powerful way to grow and nurture your network, as they are already familiar with you through the content you already created!  How does it happen that you receive these interactions from outside your network of first degree connections?  When your first degree connections likes, shares or comments on your content, everyone in their circle sees this notification, which increases eyes on your content.  If those connections in turn like, comment or share your content, then this is the perfect segue to connect with them.  
Industry lists – this is one of my favourite ways of finding new, relevant and intelligent people in one's industry.  Often industry will publish lists of people who receive accolades, perhaps "Top 40 Under 40" or the "Nominees for Yearly Awards".  This is a great way to discover and connect with like-minded individuals from your industry!
Now that you've found all of these great potential connections, how can we connect with them in a way that nurtures the relationship?
6 Ways That You Can Send LinkedIn Connection Requests to Help Grow Your Network and Your Personal Brand:
Send a personalized message –

When you look to send an invitation request to your intended audience, LinkedIn will auto-fill your request with a generic message ("

Hi, I'd like to add you to my professional network on LinkedIn."

).  If you want to stand out, modify the generic message and personalize it, including points of reference.  Let them know WHY you'd like to connect with them, or reference one of the following below:

Where you first heard of the individual –

Did you meet the individual at a networking event, or perhaps heard them on a podcast or in a Clubhouse room? Or perhaps their thoughtful comment on a post caught your attention.  Reference where the individual and their content caught your eye to create some common ground and reason for connecting with you.

Reference common connections

– Do you have mutual professional connections or colleagues, or thought leaders that you like to follow? Ensure you reference these common connections as a way to build the bridge of trust towards your new connection.

Reference common groups or interests

– if you belong to the same LinkedIn group, mention the group and ask about their experience within the group.  Bonus points if you reference a discussion from the group that you feel your new connection may find value in.

Provide value

– You can really stand out by giving your potential connecting something of value – a resource, a website link or another connection. It can reference the work that they do, or perhaps another interest they have as evident in their profile.  The valuable insight is not in exchange for anything, but rather given freely and without expectation of a return gift.  The same value-based contribution can be given to those that connect with you first.

Don't sell

– As with all social media platforms, LinkedIn is not where you sell your product all the time, especially to those you are trying to connect with.  LinkedIn is where you start selling YOU and your personal brand.  The hard sell will not work here, especially in the initial connection request invitation,  and you'll lose interest from your new connection if you try to feature-dump your product 24/7.  Rather, use LinkedIn as a place to build trust in you as their advisor, and in your product as a solution.  When the time comes for the sell, you will have built up some credibility and trust, and the transition will be much easier. Make the connection request about them, and less about you and your product.

Like, share, and comment on their posts

– Engage with your 2nd or 3rd-degree connection by engaging in their content before you send a connection request; this will increase your visibility with the connection tenfold.  They will see your name, and your comment prior to the connection request, thus making the request more warm in nature.  Thank them for the content in your connection request, and post a thoughtful comment or ask a thoughtful question in return. Engaging in other comments also increases your visibility with other members of their network.  Go beyond the "like" and the "great post", and provide your thought leadership into the discussion to increase the likelihood of them accepting your request.

Tag your 2nd-degree connection when you see like-minded content.

 If you are aware of your 2nd-degree connections areas of thought leadership, tag them into discussions posted by others on LinkedIn.  Your tag will end up in their notifications, and make your connection request more relevant.   Remember to only tag content that you know they would find interesting or valuable.  You don't want to come across as spammy by tagging them on every single piece of content you read.  Be selective to what they would find of value.

Don't forget to nurture your advocates

– extend invitations to those that have engaged on your content, and nurture them to find other like-minded individuals that may find value in your future content.  This is a great way to find communities to help grow your personal brand.
Connecting with hospitality professionals with LinkedIn connection requests can lead to great client relationships as well as mutual interests and content. 
Looking for ways to level up your LinkedIn game without spending hours and hours on the platform?   Join me for my upcoming webinar "3 Ways to Level Up Your LinkedIn Game…. FAST!" and discover the low-hanging fruit on LinkedIn that will help you take your business and brand to the next level!  Go to leannecalderwood.com/masterclass to find the class time that best fits your schedule!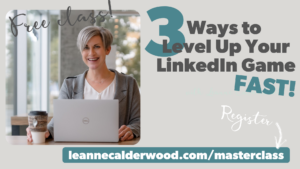 RELATED  – How to Use LinkedIn Groups
RELATED – Using LinkedIn's Featured Section to Showcase your Personal Brand