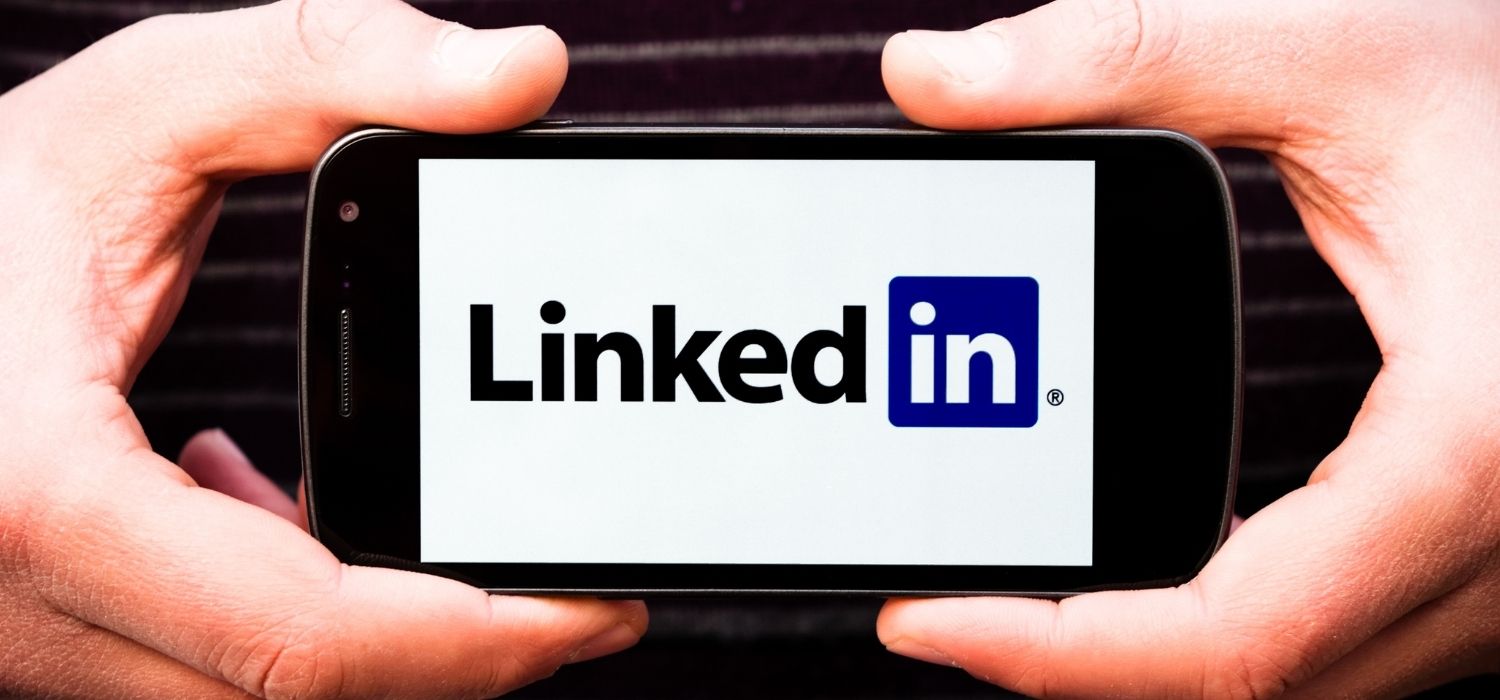 Why Use LinkedIn To Promote Your Personal Brand as a Sales Manager
If you are a business professional, you are likely on LinkedIn.  In fact, there are over 760 million LinkedIn users (for comparison sake, Facebook has 2.7 billion).  LinkedIn is the most popular and preferred social media network for businesses over all other social media platforms except Facebook (which edges it slightly, based on sheer volume of users).  As one of the fastest-growing social media platforms, LinkedIn's power and influence is only going to grow.
As a business professional, you've likely created a profile, but are you one of LinkedIn's 3 million active monthly users?  This is where the real power of LinkedIn lies, and for those professionals who engage in the platform, they are seeing a number of benefits, both to their sales and to their personal brands.

Why Use LinkedIn to Promote Your Personal Brand as a Sales Manager
Find decision-makers – as the world's largest B2B (business to business) platform in the world, clients, potential clients and decision-makers spend time on the platform each and every day.  Whether you are seeking out decision-makers using LinkedIn's targeted search tool, or you are attracting them to you using inbound marketing methods, you can use LinkedIn to find your ideal community.
Learn about your ideal client and community – whether you are researching individual profiles or organizations, LinkedIn has a number of tools available to research your ideal clients, their organizations, and their habits.  This wealth of information can transform the way you traditionally conducted sales, and your cold call to an organization's gatekeeper will evolve into much warmer and thoughtful activities.  Consider using  Groups, hashtags or deep dive into profiles and activity to listen in on what others are talking about, and respond by addressing their needs with solutions.
Showcase your abilities for job opportunities – Recruiters use LinkedIn extensively to find candidates, as well as research those that are applying for positions.  A complete and compelling LinkedIn profile puts your best foot forward better than any traditional paper resume.  If you are completing your  profile, consider beefing up your About section with your skills and how they help your ideal client.  Also spend some time on the Skills section, and ask for referrals from your clients to boost your Recommendations section.
Showcase yourself as an industry thought leader – If you are a student of inbound marketing as an effective way to attract leads and retain your client-base, using LinkedIn to weigh in on industry topics is a great way to serve your community and attract attention to you and your product. Consider creating native content for LinkedIn's platform, or try your hand at writing an article.
Attract other branding opportunities – As you build out your LinkedIn profile and contribute to the platform with thought-provoking content, you may find other opportunities start to make their way to your inbox including opportunities to speak, write, collaborate, teach, instruct, mentor, volunteer, etc
Learn new skills – Not only is LinkedIn the place to contribute great content, but also a great place to consume content.  The platform is a treasure trove of great information, tips and advice in every area of business.  You can learn from other platform users, as well as through LinkedIn's online university to develop skills and business acumen.
Rank in Google – When one has a LinkedIn profile, it can rank near the top of Google results for your name.  In this way, you can control the messaging about what is being said (or read) about you in how you craft your profile.
As you spend time on the LinkedIn platform, you'll gain a greater understanding of its power, its wealth of information, and its ability to transform your network and your brand.
Are you interested in growing your LinkedIn network of connections and followers?  Join me on a 5 Day LinkedIn Challenge and start growing your LinkedIn presence!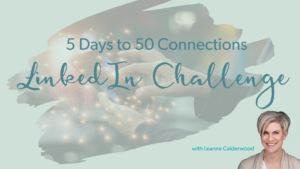 RELATED – The Importance of Personal Branding
RELATED – 5 Platforms for Inbound Marketing
RELATED – The #1 Key to Personal Branding for Sales
RELATED – The Five Key Dimensions to Personal Branding