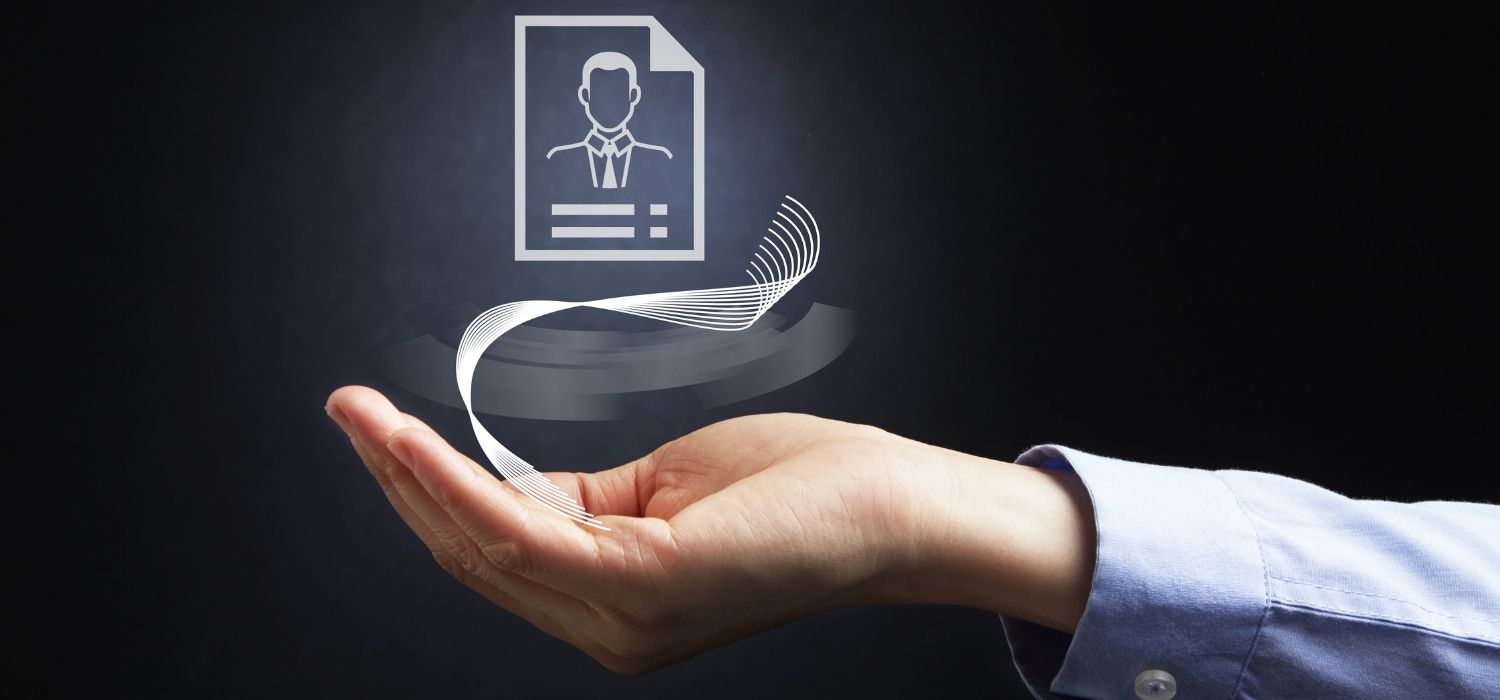 LinkedIn Profile Tips for Hospitality Sales Professionals Growing Their Personal Brand
If you are a B2B sales professional in the hospitality industry, there's no better social media platform than LinkedIn to find your ideal clients. LinkedIn is a great place to research, connect with, and nurture your ideal community and find new collaborations.
There are now over 800 million professionals on the platform, and many hospitality, meeting and event professionals have flocked to the platform in recent years as a way to network, share content and thought leadership and do business!
Your LinkedIn presence is made up of 3 activities – to grow your network and connections, to engage in content and to create your own thought leadership content.
When you create content, extend an invitation or engage in someone else's content, your LinkedIn profile will be one of the first features that your LinkedIn connections will check out. Your profile is your "first impression", and we want to make sure it counts!  Once they land on our profile, we want them to stay there, read on about who we are and how we help, and make decisions about whether or not they would like to engage further with us.  It's a big ask with just a profile, but when written well, our profile can create that "know like and trust" factor when it comes to collaborations or business.
Here are some of the best places on your LinkedIn profile to tidy up before you start connecting, and growing your network and your personal brand.
LinkedIn Profile Tips for Sales Professionals Growing Their Personal Brand
Ensure you're using a professional profile picture – LinkedIn is seen as the business social media platform, and your profile picture should reflect that image. The more casual pictures can be left for the more casual channels like Facebook and Instagram. There are some that would argue that being authentic on LinkedIn is important. I would challenge that notion as professional-looking photos can be authentic, and I would prefer to work with someone who has my best business interests at heart, not someone who may be out of the office surfing every Monday.

Leanne's Note – make sure your profile picture is visible – even to your 2nd and 3rd degree connections!  Check your picture settings so you can start connecting with potential clients right from the very start of the relationship!

Capitalize on your background photo – there is a lot of great social media real estate in your background photo section. Capitalize on this space by creating an engaging photo (you can find a number of templates on the free tool Canva) or use a company-branded cover photo.

Some best practices for background photo?  Use eye-catching graphics and colours, and include a call-to-action!

Include your ideal client in your headline – The headline that appears right below your name is not reserved for your job title, but rather, you can use this section to outline how it is you serve your ideal community. Stuck on what to say? Use this template – "I help…… do this….. by providing……" Don't worry, your job title will still come up in search results as it appears in your Work Experience section

Headline tip!  The first 30-40 characters is what will show up when you comment on content, so make the first 30 count!

Include your contact information – The goal of your LinkedIn interactions is to find a way to move the conversation off of LinkedIn and into your business world, so ensure your contact information is up-to-date to give your connections a clear path to follow should they wish to further their relationship with you.

If you are trying to attract business leads, your main email contact should be your work address.  Don't worry, your secondary address still gives you access to your account if you leave you organization….. not sure how to change this setting?  DM me on LinkedIn and I'll show you!

Include keywords in your About section – Similar to your headline, ensure your About section includes both your ideal client and keywords your ideal client would use to try to find someone like you. If you are a paper clip salesman, ensure your ideal client (administrative assistants, executive assistants, educators) appear in your About section, alongside works like "paper clips, organization, file management", etc. You get the drift.

Consider your About section to be a "love letter" to your client – its more about them than it is about you.  Focus on being their guide to their ultimate outcome, and position your offer as one that will help them meet their goals.

Complete your current Work Experience role – The Work Experience section is another place for you to highlight how your product or service helps your ideal community and client. This area is the one that most mimics the traditional resume, where you can outline your responsibilities bullet by bullet.
Add any Volunteer roles – If volunteerism and corporate social responsibility are highly valued by your ideal client, ensure you fill out your volunteer roles on LinkedIn. There's space to add your responsibilities, and how you contributed to the overall goals of the volunteer organization.
Fill out your Featured Section – The Featured Section lies right below your About section. At the time of this blog writing, not everyone has a Featured Section (as you engage on the platform, you may find it just appears one day…) This is a GREAT place to highlight documents, links to external resources, your YouTube channel, your LinkedIn articles, newsletters and posts, etc.
With an optimized profile, you're ready to make that great first impression and start to impact and influence your client.
Want to explore how you can generate more group sales revenue using LInkedIn?  Join me for the summer 2022 LinkedIn Leads Maximizer program – a 9-week program that will have you seeing $100,000+ more in group revenue, using LinkedIn as a lead generation tool.
Ready to maximize your leads?  Email me today for details.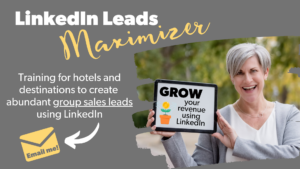 RELATED – How To Use LinkedIn Groups to Build Your Personal Brand
RELATED – 10 Ways to Build Your Brand Using LinkedIn
RELATED – Why You Should Use LinkedIn to Build Your Personal Brand
RELATED – 5 Platforms for Inbound Marketing