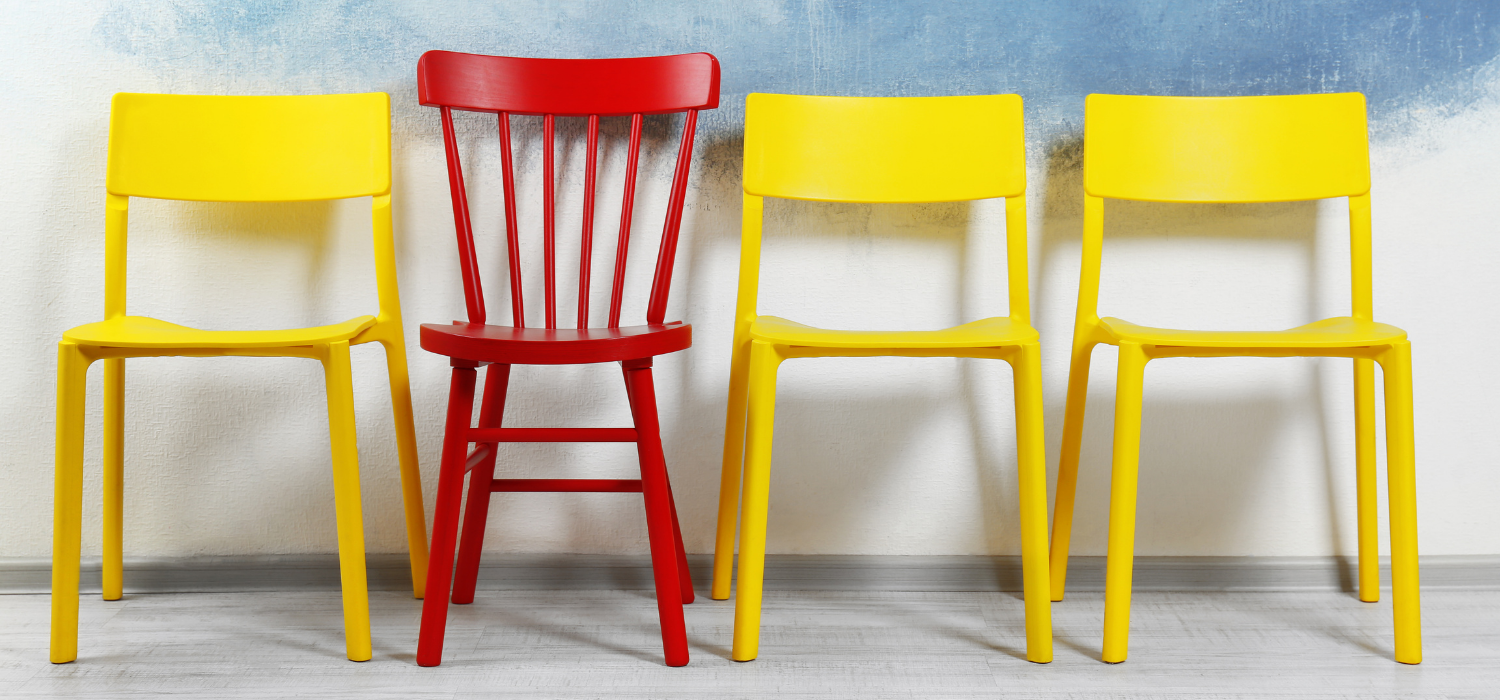 How to Set Yourself Apart From The Competition Using Your Personal Brand
"So tell me, hospitality professional, why would a consumer choose your product or service over your competition?"
It's not a question that can be easily answered for some.  In a sea of sameness, articulating our unique selling proposition and what makes our product unique requires thought and contemplation.  Whether someone is trying to decide on a restaurant to visit, a hotel to stay at, a banquet hall to book your meeting, or a virtual events platform to help you deliver your content, we're faced with a deluge of options in the meetings and events industry.  Making the decision on price alone is a risky strategy, and without a strong referral from other customers, you may not know if this option is the right one for you.
How ultimately does one decide what offer and product is the best fit for their project?

If the hospitality industry is about experiences, I believe the experience starts with the professional themselves and how they project themselves through their personal brand.  By intentionally amplifying their brand, professionals create relationships with clients and customers, and start to build the "bridge of trust" along the "path to purchase."
By creating and amplifying your personal brand, you step away from the sea of sameness and you set yourself apart from your competition.
As defined by Wikipedia, Personal branding is the conscious and intentional effort to create and influence public perception of an individual by positioning them as an authority in their industry, elevating their credibility, and differentiating themselves from the competition, to ultimately advance their career, increase their circle of influence, and have a larger impact.[1]
The process of personal branding involves finding your uniqueness, building a reputation on the things you want to be known for, and then allowing yourself to be known for them. 
By definition, personal branding can differentiate, showcase your uniqueness and influence others – it's in this that we set ourselves apart from the rest.
6 Ways You as a Hospitality Professional Can Set Yourself Apart From the Competition With Your Personal Brand
Provide value –right now the buzzword in marketing is social selling. Part of a successful social selling strategy is providing something of value (free of charge!) to your potential clients.  The key to a successful social-sell is providing them something and not expecting anything in return.  This isn't a tit-for-tat exchange; this is giving something to potential clients and not expecting anything in return.  A social selling strategy, when done right, creates trust with clients.  Trust is what translates into sales.  The key with social selling is it is a long-term strategy and you need to stick with it and continue to provide value.  Some popular methods of providing value may be in a best-practice checklist, a blog with advice and tips, or a resource that solves a problem your client is experiencing.
Showcase the unique and extraordinary  – Your product's standard features can become habitual and repetitive over time; so this exercise will not only set you apart from the competition but also spark your creativity and energy during the sales pitch.  Highlight things about your product or offering that are TRULY unique and different from anyone else in your comp set.  Ensure that what you point out is honest, and don't get caught touting something that you think is exceptional, only to find out your competitors have the same amenity.  Leaning on your product's unique selling proposition, as well as your own as a personal brand can be a hard combination to beat.
Make your brand about customer service –Smart professionals will take their stakeholders through the process of determining what they want out of the experience,  and all decisions related to the experience should address their objectives.   Hospitality pros can become part of the strategic dialogue this way, and you can then tailor your sales delivery to address their goals in meaningful ways.  Saying you're committed to customer service isn't enough; provide metrics of customer satisfaction, or client testimonials to help cement your commitment in this area.
Make your brand about gratitude and appreciation – Busy clients love interruption when it's done in meaningful and thoughtful ways.  Send a gift that really speaks to the client's preferences, or send an online article you thought the client may enjoy – and expect nothing in return.  Forget the "just following up on the proposal" email and simply send a "I saw this article on green meetings that I thought you might enjoy given your work with the sustainability council."  These touches show that you're really listening, and they'll feel listened to through the service phase as well.
Make your brand about connection and collaboration –Do you know someone that your client would like to connect with or meet?  Or is there another service that they are asking questions about and need assistance?  By bridging the gap between two like-minded individuals, you are offering value and care above self-serving purposes.  One of the best platforms to bridge those connections is through LinkedIn, but an email introduction is also a great way to connect two parties.
Make your brand authentic and honest –If your service is not a great fit for the client, let them know rather than trying to fit square pegs into round holes.  By saying "I think we might be a bit too small for your annual program, but I think we'd be a great fit for your smaller regional meetings,", you look less like a salesperson and more of a collaborator.  Take it one step further and make recommendations (of your competitors, yikes!) so your client isn't back at square one.  Being honest about what you can and cannot do to help a client achieve their objectives will be respected, and you create goodwill for both your brand and your product moving forward.
What do you think?  Would any of these tactics fit into your sales strategy?  What are you currently doing that you feel is setting yourself apart from the competition in your role in hospitality?
RELATED – The Importance of Personal Branding