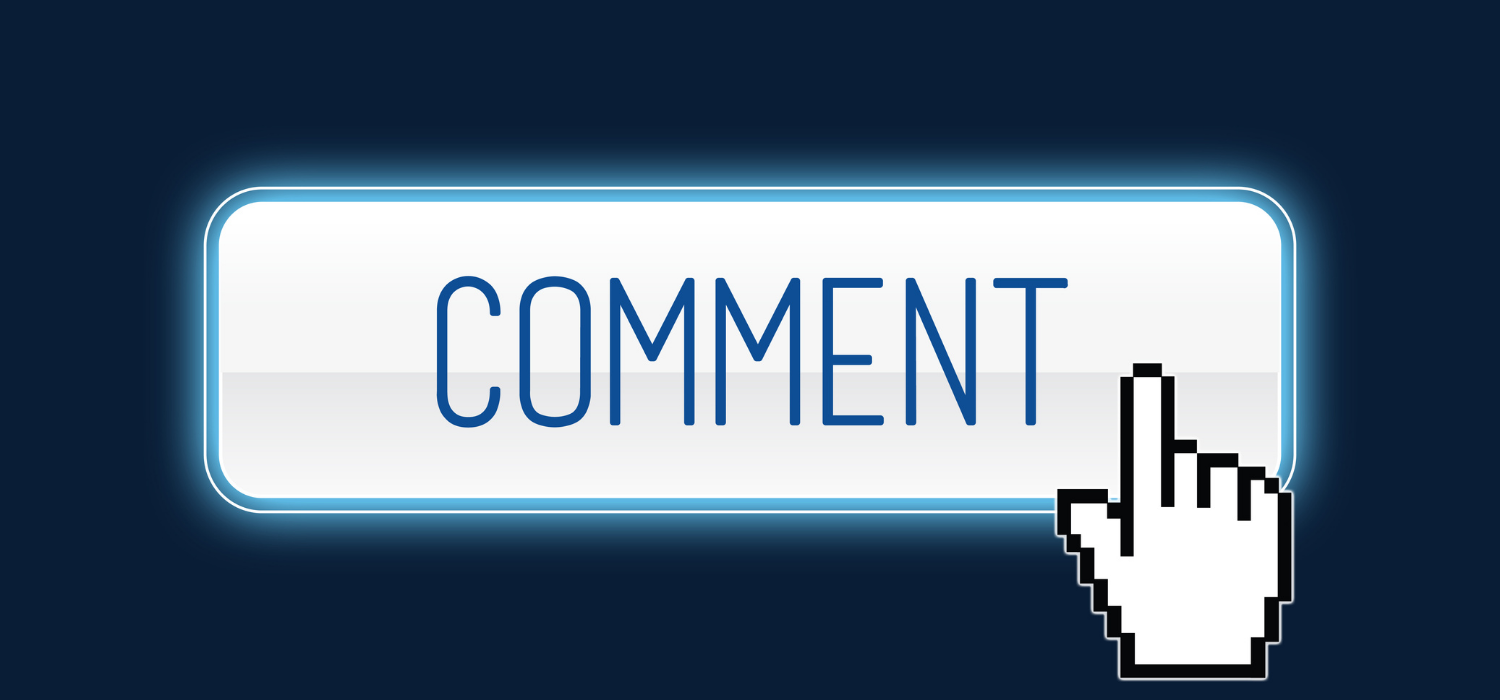 LinkedIn Comments – How This One Activity Can Elevate Your Personal Brand
LinkedIn is thought to be one of the world's most powerful B2B platforms, and one of the best places to find business leads and cultivate business relationships.  
There are a number of activities, however, that can be done on LinkedIn to help grow your brand and your ability to connect with ideal clients.  With a plethora of optional activities, which ones are best for growing your business?
LinkedIn experts and aficionados would agree, one of the most powerful LinkedIn strategies for elevating your brand and creating business connections is through the power of Commenting on Content.
Commenting on someone's post can exponentially increase your chances of being noticed, and  thoughtful LinkedIn comments can increase your "know, like and trust" factor very quickly.
Why is leaving LinkedIn Comments on content so powerful?
By commenting, thoughtfully, on posts created by your target audience, you create engagement in a few different ways:
Brings you front-and-centre with the content creator – The content creator will receive a notification about your comment.  This increases your chances of your comment being seen by the content creator as they will be encouraged to revisit their content to see what you have written.
It opens a dialogue between you and the content creator – With a very thoughtful comment you may garner a response from the content creator, making this a powerful strategy for furthering your connection with the content creator.  A strategic volley of dialogue can potentially move onto LinkedIn's direct messaging feature, or offline altogether.
It opens a dialogue with others who have commented – Others who engaged in the post, either with a like or a comment will SEE your thoughtful comment through a notification and also be brought into the dialogue.  This could open doors for more discussion and finding more business collaborations
Save time through repurposing – You can repurpose YOUR thoughtful comment into its own post .  This helps further the dialogue and gives you the ability to "tag" the content creator (and maybe some of the other commenters) thus continuing the dialogue and relationship with those individuals.  LinkedIn will provide a prompt once you publish a comment asking you if you'd like to turn it into a post of your own.  You can either choose to do that right away, or "save" your comment in a google doc and repurpose your comment into its own post on a later date.
Commenting on a post can be a powerful way to engage your community, and if you're lacking original content to post, a thoughtful comment is a great way to stay engaged on the platform. 
Now that we can see the benefits of Commenting on a LinkedIn post, how can we find these discussions on which we can comment on? 
The home feed – Scroll the home feed for relevant conversations posted by your 1st-degree connections, and their connections.  As you start to comment and engage on content, the LinkedIn algorithm will take note and start to push more of that type of content to your home feed.
Targeting listening – Listen in on individuals in your target audience.  Find individuals to listen in on either through the search functions, through groups or through 2nd-degree connections.  Once you identify someone you'd like to listen to, start to read their content and posts. Hint!  If you find someone to listen in on, consider clicking on their "

notifications" bell to be notified of their new content 

Listen in on group discussions –

 this is where you can find potential new connections that fit your target audience.  This is an extremely powerful place to be, especially if you have the ability to answer questions and provide value!  Hop on over into an industry group, or in the group if your target audience to see what people are talking about, and lend a like or a comment if warranted.

Listen in on hashtag discussions – through the hashtags you've identified as being ones used and followed by your target audience, you can learn what is currently being discussed, and new potential connections  
Once you find some content you'd like to interact with and leave a LinkedIn Comment, here are some tips about how best to respond, to help you reach your intended outcome.   
 Make your comment relevant – If you decide to comment on a post, ensure your contribution goes beyond the "I like this" or " I don't agree".  Add context to your comment including why you agree or disagree, and add any extra contributions to support your position.  
Make it about your target audience – if possible, ensure the comment supports your position as a thought leader for your ideal clients, and helps boost your "know, like and trust" factor with your intended audience.
Make it accurate – provide advice only if you have experience in that area, have seen success, or perhaps seen challenges with some tactics.  Or you may have a resource to provide that will give them more clarity on their situation.  Whatever advice you offer, ensure it is moving your target audience forward towards a solution.
Make sure it's not self-serving – the intent of LinkedIn commenting is to build the relationship, not to see your product or service.  If the content is seeking answers, and your product answers that request, then of course offer your product's information, but if it does not fit their need, you may risk doing more harm than good.  Use common sense when offering information about your own product or service.  Hint!  One approach that works well is to subtly suggest your product in a comment, and then send additional information in a direct message (DM) to the content creator.  Coupled with some selfless help and information, this strategy can be a powerful inbound marketing tool for your product.
LinkedIn Comments is one of the activities included in my 5 Days 5 Ideas LinkedIn Content Challenge!  Looking to create more content on the platform this upcoming year? My 5-day challenge (www.leannecalderwood.com/challenge) can help you discover some of the most popular content types on the platform, and how you can get started with each one!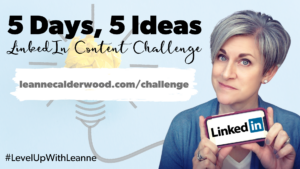 RELATED  – How to Send LinkedIn Invitations to Grow Your Personal Brand
RELATED – Using LinkedIn's Featured Section to Showcase your Personal Brand