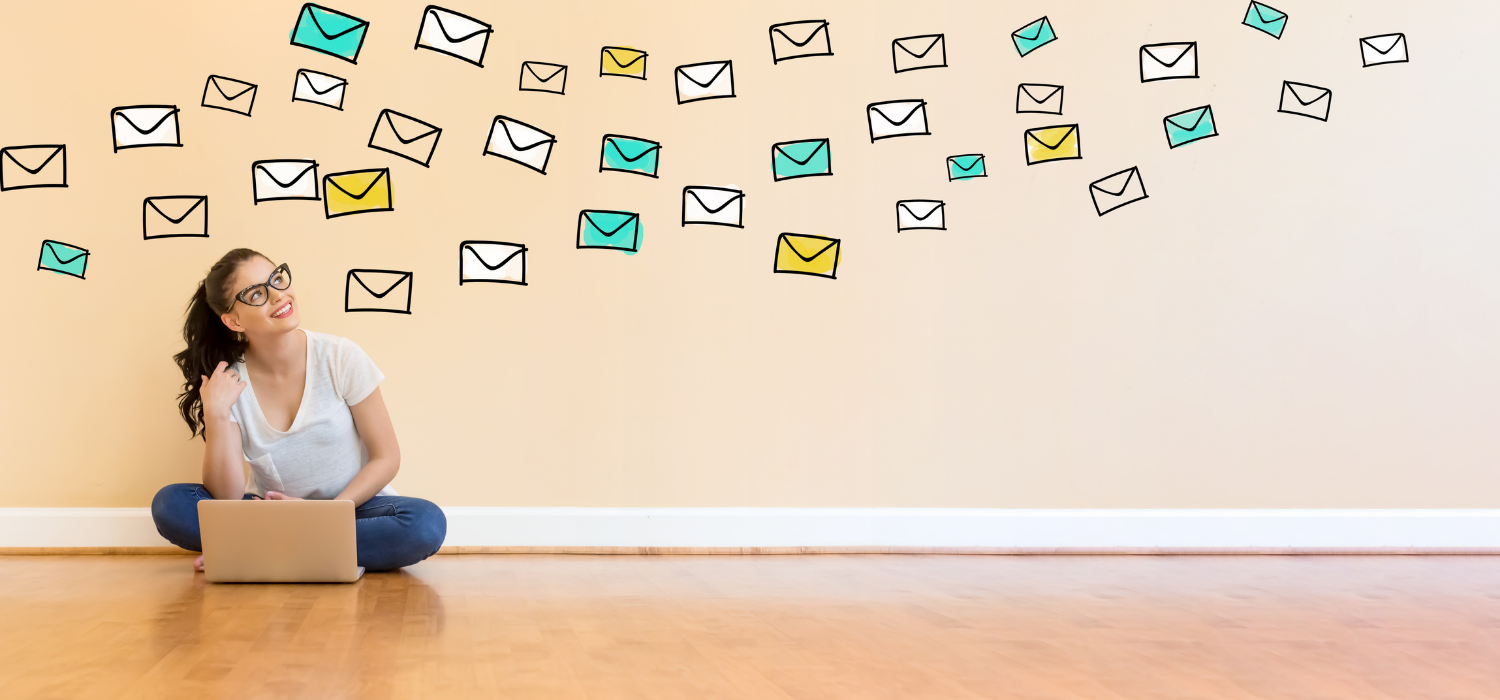 Communicating Your Personal Brand Using Email
If you think "social media" is the only platform on which we can amplify our personal brands, think again.  There are a number of ways that you can amplify your personal brand, outside of your social media profiles, your blog or your YouTube channel.
Being in service to your clients and partners can serve as a very effective platform for your brand, and a large part of that service delivery includes email communications.
Every email you write is an opportunity to connect with your clients and prospects, and an opportunity to show some of your personal brand.  Yes, we can still conduct business and move projects forward with our emails, but there's no reason the email can't serve as a vehicle to help our partners get to know us better.
Email is still regarded as one of the top communication tools for many industries including meetings and events, so let's capitalize on the hundreds of opportunities we have each day to showcase our strengths, talents, beliefs, and passions of our personal brand .
Tips for communicating your personal brand using email:
Include an enticing subject line – Getting someone to open our email is job #1, so let's make it easier for them by enticing them to open it with a compelling subject line.  Depending on the nature of your email, your subject lines will look different:

When working on a project together, your email subject line should be clear.  The reader should be able to ascertain from the subject line what is to come as you move the project forward together.  The subject line should be a 6-8 word summary of what the email is about.  Please banish subject lines that simply read "Hi", or "Following Up".  For hospitality professionals juggling multiple priorities, you'll need to remind us of what you are "following up" on; chances are we've forgotten, and a vague subject line doesn't encourage us to jog our own memories.
When prospecting business, your email subject line should create curiosity on how you can help with their pain points and problems.  The subject line is not the place to feature dump, but rather to tease the solution they may be looking for for their particular problem.

Infuse your brand into your signature line – your signature is a great piece of real estate to infuse elements of your personal brand.  Here are some ideas:

include your professional headshot
include links to your website, social media profiles, blog, YouTube channel, podcast, etc
include your favourite quote – either yours or someone else's – that reflects your personal brand

Include a place of reference – If your email is an introduction to yourself and your organization, mention where you may have met or worked with them before.  Tracking the comings and goings of professionals in the industry is a full-time job.   We're always on the move, and we need your help in keeping track of where you're at and how we've worked together before.  Use LinkedIn as a way to find these references.
Include a call to action – an email will be considered "information only" unless a CTA is made clear.  By including a CTA, you are now encouraging 2-way dialogue, and starting to build on your relationship.
Find commonalities – personalize your email exchange by highlighting things you've learned about them, with aspects of your personal brand.  Finding commonalities and engaging with them in friendly discussion helps your contact know, like and trust you further, and moves them down the path the purchase.  (ie.  "I see you are located in Kelowna – I love wine touring and have visited some wineries in Napa recently!  Do you have any favourite wineries in Kelowna?"
Add a little video – Video services such as BombBomb allow you to insert a short little video message right into the body of your email!  It's a great way to break the ice and create real connection!

Create a video no more than 1 minute in length, so as to ensure the reader will view it.
Smile and look into the camera!
Share a bit about your brand through your words or your background

Add a gif – You can jazz up your communications further with the use of emojis and gifs that reflect your brand.  Just ensure your personalizations echo your company's email guidelines and policies, and the etiquette of your audience.
Be creative with your out-of-office – Your out-of-office message needn't be stuffy and general.  Add some personalization to your out-of-office!  Tell your community where you're headed, especially if you're out enjoying some of your passion projects, or anything that's tied to your brand.  Give them a glimpse of your "out of office" time helps build the "know, like and trust" factor as well.
Infuse a relevant post-script – the PS has been shown to be very effective in communicating additional important ideas.  The sign-off and PS symbol create a visual break for your reader, so they are ready to read on.  Save the very important stuff for the body of the email, but a carefully crafted PS can really pull the email together for you!
When crafting your email, try to avoid these mistakes:
No mass communications– Chances are, a mass communication will fail to address each person correctly.  Instead, personalize your email to speak to each individual, their pain points and their brand.
Avoid calls to action such as"Don't hesitate to reach out" – while the intentions of "don't hesitate to reach out" or "any questions, just ask" may seem like a call to action, they are not.  These weak CTAs are given assumptions, and are not compelling enough for your audience to actually "reach out".
Don't send without prior research – often professionals new to their role want to reach out and introduce themselves and their product or offer.  However, knowing what your audience's history is with your product is imperative for your introductory email to be effective.  All too often, professionals will receive emails of introduction from eager sales managers, but the professional is already familiar with the product because they have been working with another sales manager on a project.  This happens so often, and it's so easily avoidable.
Emails can serve as a very effective way of communicating your personal brand!  Create a real connection with your audience by using these email tips, and watch your business relationships grow and flourish! 
RELATED – Building Your Personal Brand in the Workplace
RELATED – Are you Ready to Build a Personal Brand?