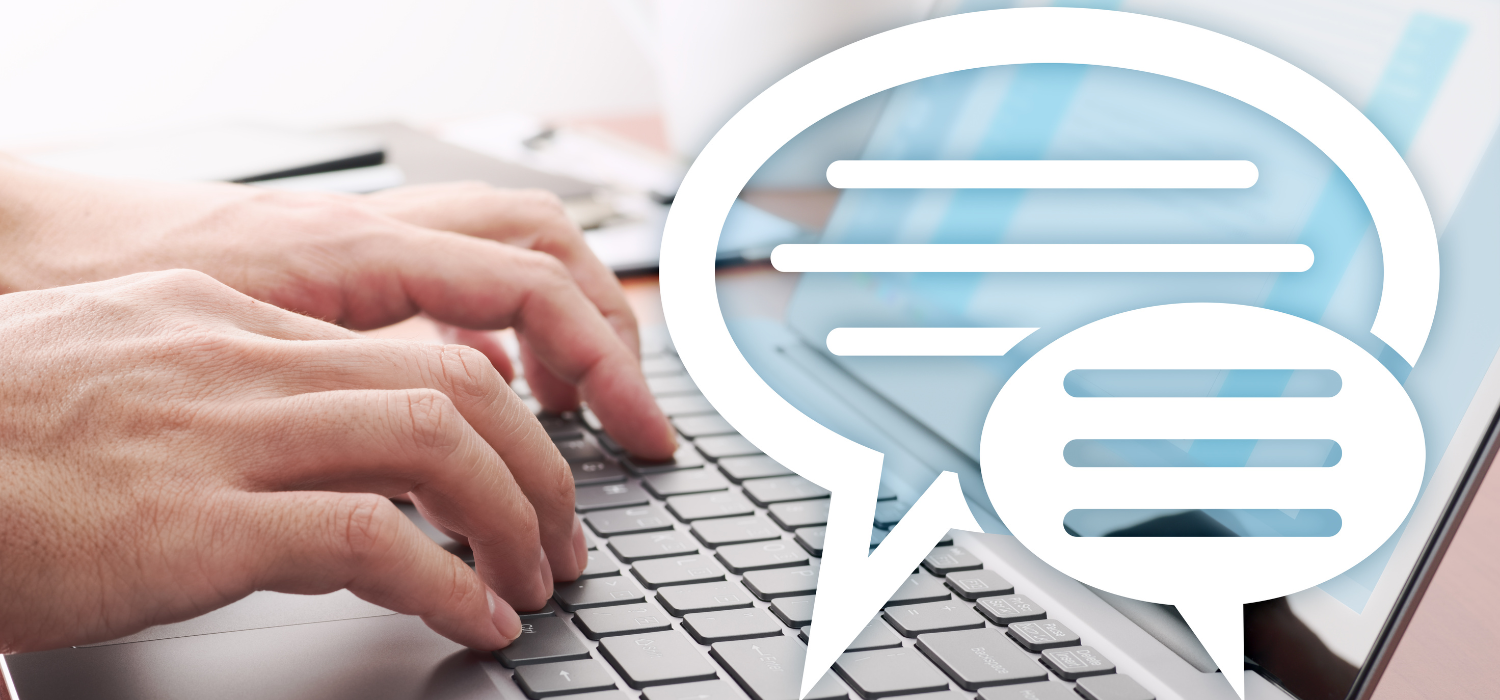 Do's and Don't of LinkedIn DMs
"Send me a DM!" It's a new phrase in our modern vocabulary that is recognized by social media users regardless of the platform. LinkedIn, the world's most popular B2B business platform, also has the feature to direct message, or DM, between connections.
Direct messaging on social media serves a number of purposes, and many say it is replacing email as a safe place to communicate directly with someone via social media. On LinkedIn, while the feature and opportunity to send a direct message to someone exists, the way you send your direct message can make or break the relationship you're building on the platform.  It's a unique opportunity to personalize your communications, and create a stronger "know, like and trust" factor with your clients.
It's also where you could take a budding positive connection, and potentially turn it into an unsubscribe or block very quickly…
Knowing when to DM and how to craft your direct message should be taken with care to ensure your intended outcome of strengthening the LinkedIn relationship is achieved.
To ensure you are getting the most out of your LinkedIn direct message / LinkedIn DM experience, let's review some best practices.
Do's for Using LinkedIn DMs
Use the DMs!! – Regardless of your affinity for email or the telephone, LinkedIn DMs are a great place to ease the business relationship into the next stage. DMs are not seen as invasive as email, so it's a gentle way to communicate privately with connections, collaborators, clients and prospects.
Be brief – Because a LinkedIn DM cannot be catalogued, filtered, and saved like an email message, brevity will be key for your message to stick. Consider the DM like an extension of a text message to relay brief pieces of information, including those that build the "know, like and trust" factor with your intended audience.
Set yourself apart with video and audio – The traditional LinkedIn DM sent via your desktop computer gives you the opportunity to send a type-written message and include a picture, giphy, or emoji. Sending a DM via your mobile phone, however, gives you a few more options that could set you apart from all the other DMs in one's inbox:

Audio

– an audio clip of 60 seconds can be sent via your mobile phone; this can elevate the "know, like and trust" factor as they hear your voice. You can also communicate larger pieces of information via audio.

Video

– filming a short video and uploading it from your phone is one of the best ways to use a DM and set yourself apart. Video allows you to "speak" right to your audience member, and ramp up that "know, like and trust" factor with your eye contact, your smile and your message.

Use it to continue to build the relationship – The direct message is meant to be a way to continue the relationship further down any potential paths to purchase or collaboration. It is not meant as the final stop in your relationship's communication timeline. The ultimate goal of meeting someone on LinkedIn is so that you can meet them off of the platform, and into email, telephone, Zoom or in-person meetings.  Ask intelligent questions and show your connection how interested you are in them, versus showing them how interesting you are (this gem from my good LinkedIn friend Roy Kowarski).
Continue to nurture the relationship in the home feed – Although you've moved the conversation into a more private DM thread, continuing to engage and interact with your connection's content in the home feed will help keep your DM and conversation top-of-mind with your connection.
Don'ts for Using LinkedIn DMs
Don't clutter with rich data

–  Brevity is key to the success of your LinkedIn DMs. Creating long-winded data-heavy messages will likely be ignored or skimmed by your intended audience. Your audience also has very limited ways of filing and categorizing your message, making it easy to lose track of in the DMs.

Don't sell

– Even though you've moved a prospect out of the home feed and into the DMs, the DMs are not a place to sell your product. Most LinkedIn users are not on the platform to buy products and services. They come to LinkedIn to learn and connect. If a connection leads to a potential sale, then it'll be time to move the dialogue away from the platform and into another medium. Leave the sales information for the follow-up email and the LinkedIn DMs to nurture the budding relationship.
Don't bombard your connection with repeated requests for responses – LinkedIn DMs are clunky, and messages get lost frequently. With little way to organize messages and priorities, putting time-sensitive in your DM is not a great idea. Circle back with your DM'd connection sparingly to avoid being ignored or blocked permanently.

Don't use the DMs to show how interesting you are.

–

The DM's are not a place to create your own little brag book about all the professional accomplishments you've racked up. Instead, use the opportunity to show someone how interested you are in them and allow them to take the lead in the DMs.
LinkedIn DMs are a great place to start to warm up a connection and move them towards richer and more fruitful conversations. When you have built some trust, common ground, and likability via the LinkedIn DMs, you can now start to move the conversation off of the platform!
RELATED – How to Build Your Personal Brand on LinkedIn As a Sales Professional
RELATED – 7 Tips for Growing Your LinkedIn Network and Your Personal Brand
RELATED – LinkedIn Profile Tips for Hospitality Sales Professionals Growing Their Personal Brand
RELATED – 7 Reasons Why YOU Should Use LinkedIn to Grow Your Brand
RELATED – 10 Ways to Use LinkedIn to Grow Your Brand
RELATED – The Importance of Personal Branding
RELATED – 5 Platforms for Inbound Marketing