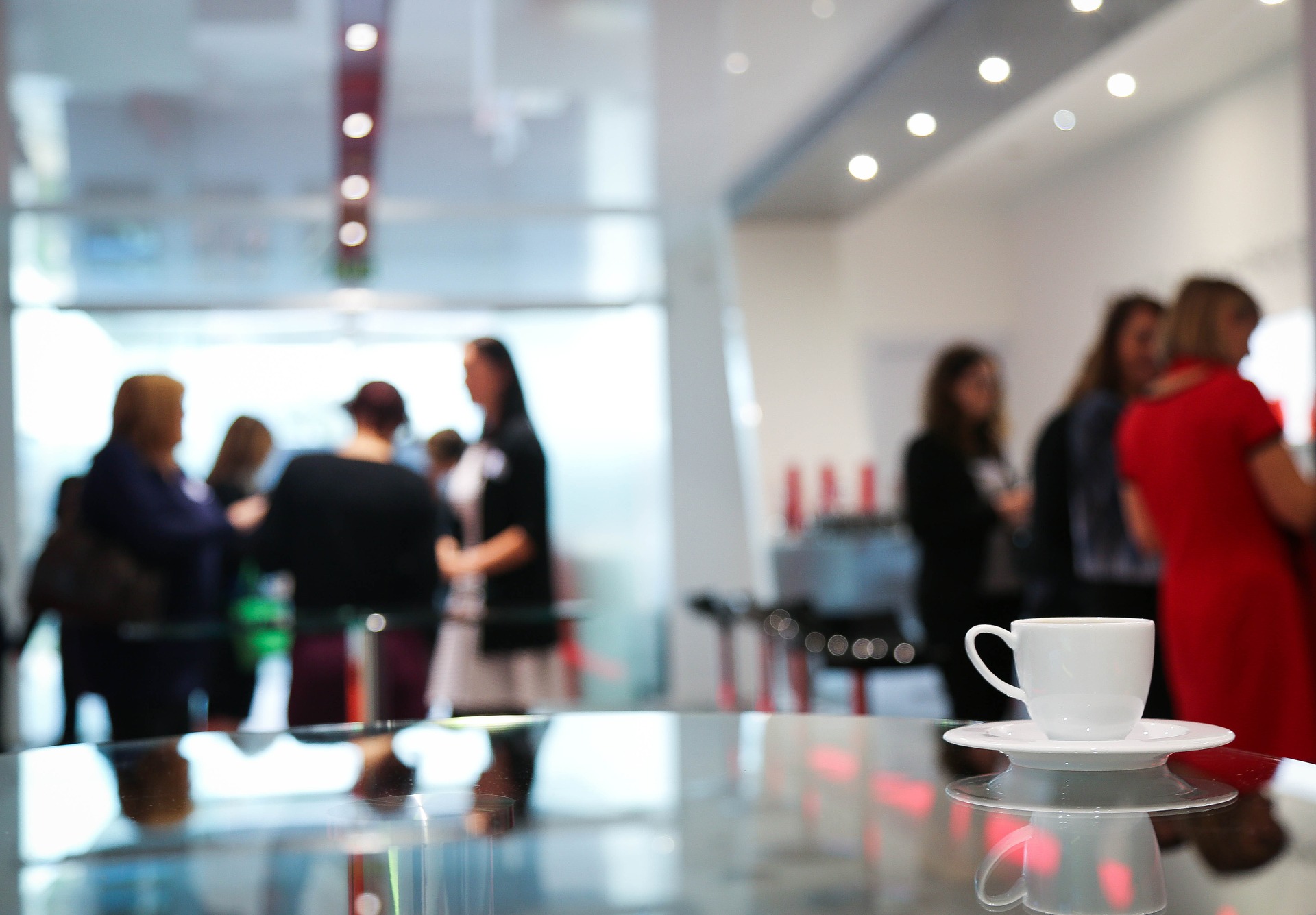 6 Tips on How to Prepare for a Tradeshow for Meeting Partners
Manning a tradeshow booth is a big part of what we do in the meetings and events industry; its one of the most effective ways to connect with clients and meet new people.  Making the most out of your tradeshow exhibit is paramount to success.  Taking some time to prepare for the tradeshow before you head into the show may help increase your chances of getting a great return on your investment.

Here are some practical tips for how to prepare for your next tradeshow:
Set your tradeshow objectives – be it to meet 5 new strong prospects, communicate changes to your offering to existing clients, or simply to thank existing clients for their patronage, ensure you set goals and make them measurable.
Research who you would like to meet – scan delegate list in advance and make a targeted list of those you'd like to meet

If the show has a scheduling tool, reach out to targeted list with personalized invitations; show WHY you think a meeting with you would be beneficial for their organization.  Check out my post on defining your ideal client to ensure you are meeting with the right individuals for your product or service.
If your tradeshow/conference has dinner or reception functions, ask those on your list if they have time to meet face-to-face before the reception/dinner.
If you're unable to connect with someone prior to a busy reception, send them an email, with your picture attached, a few days prior to the show.  This way they can put a face to the name when you connect at the busy reception or on the show floor

Reach out to delegates via social media

Post content relevant to the tradeshow and your organization using the tradeshow hashtag and handle.  LinkedIn and Twitter are great for B2B content, but also explore Instagram and Facebook if those are your preferred platforms.
Extend invitations – reach out to existing clients and potential clients with a personalized invitation to connect.  Ensure your invitation includes something of value to your prospect, or personalized to your common interests.

Create a communication strategy

let your current clients and prospects know that you're going to be at the show and encourage them to stop by or book an appointment
Start to post on social media about your attendance at the upcoming show using tradeshow/exhibition hashtag.

Prep materials – ensure you have your scripts rehearsed

Newsworthy notes – for hotels/destinations, this could be about new builds, renovations, etc.  For other service providers, it could be new offerings, expansion plans, new acquisitions, team members, etc.
Promotions at your product or service

Create incentive to visit booth

Create a campaign that creates pre-show engagement through a give-away or game
Food and beverage – a great way to attract prospects are to include food and/or beverage that ties in to your product or service.
Onsite give-aways – a larger prize that requires a ballot or business card at least will keep them at your booth long enough for you to notice them, versus smaller tchotchkes which can be picked up, pocketed quickly, and visitors leave your booth without having any interaction with you.
Leanne's Notes – Trying to attract leads through tchotchkes and trinkets is not nearly as effective as a vibrant representation of your product, and the energy you give off as a salesperson.  Ensure you weigh the pros and cons to giving out trinkets or displaying them at your booth. I can't speak for all planners, but I've never booked a hotel or destination based on the tradeshow give-aways I've received, but have booked based on the intel I received from that booth.  Partners, ensure you put your focus on where there is the most ROI.
May these tips help show you how to  prepare for your next tradeshow.  Perhaps I'll see you there!
RELATED – Define Your Ideal Client
RELATED – Templates for Sending Invitations on LinkedIn
RELATED – Best Practices for Connecting On LinkedIn with Potential Clients
RELATED – Connecting on LinkedIn with those in the Meetings Industry
RELATED – Setting Daily Goals
RELATED – #IMEX19 Recap