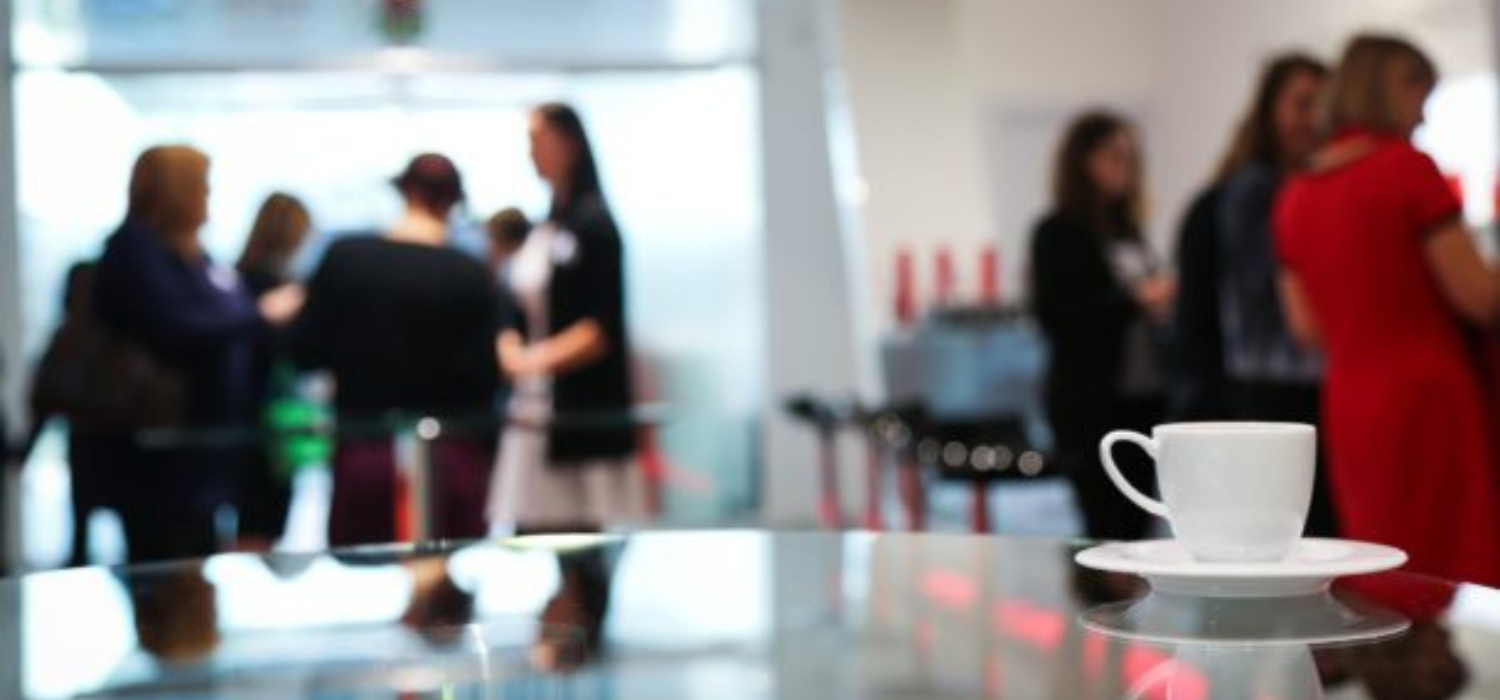 7 Tips on How to Prepare for a Tradeshow for Meeting Partners
We're back my friends!  Back to hectic travel schedules, back to creating proposals for our meeting planner clients, back to contracting for meetings!  We're really busy getting business in the door of our hotel and destination, as well as preparing for future business!
Attending and manning a tradeshow booth is a big part of what we do in the meetings and events industry; its one of the most effective ways for meeting partners, destinations and hotels to connect with clients, prospects and collaborators.   Often, these tradeshows pile up back-to-back, leaving us with little time to unpack (no pun intended) from the previous show.
Tradeshow attendance can cost meeting partners a lot – in both money and time.  Making the most out of your tradeshow experience will ensure you are receiving top ROI for your attendance at each and every show.  Before you head out to your next show, take some time to prepare and increase your chances of getting a great return on your investment.
Here are some practical tips for how to prepare for your next tradeshow:
Set your tradeshow objectives – Whether your objective is to meet 5 new strong prospects, communicate changes to your offering to existing clients, or simply to thank existing clients for their patronage, ensure you set goals and make them measurable.  Some goals could include:

To reconnect with 6 former clients and learn of their future programs
Hand out 50 brochures outlining our fall incentive package
Collect cards from 20 potential clients and commit to a robust follow up strategy
Entertain 6 clients at an intimate dinner after the tradeshow day
Record video from the tradeshow floor and create 2 social media posts about our involvement

Research who you would like to meet – By doing some pre-event research, you can easily meet or exceed your tradeshow objectives, and create strong outcomes.  Most show have a delegate list that you can view in advance;  make a targeted list of those you'd like to meet (and add them to your tradeshow objectives).   Some ideas for pre-show connectivity:

Send a note or an invitation to connect with clients and prospects via LinkedIn.  This is a great way to warm up the conversation before they even hit your booth!
If the show has a scheduling tool, reach out to a targeted list with personalized invitations; show WHY you think a meeting with you would be beneficial for their organization.  Check out my post on defining your ideal client to ensure you are meeting with the right individuals for your product or service.
If your tradeshow/conference has dinner or reception functions, ask those on your list if they have time to meet face-to-face before the reception/dinner.
If you're unable to connect with someone prior to a busy reception, send them an email, with your picture attached, a few days prior to the show.  This way they can put a face to the name when you connect at the busy reception or on the show floor

Use social media – Social media is a great way to create some pre-show buzz, with minimal marketing expense.  Some tips for leveraging social media before the show:

Post content relevant to the tradeshow and your organization using the tradeshow hashtag and handle.  LinkedIn and Twitter are great for B2B content, but also explore Instagram and Facebook if those are your preferred platforms.
Extend invitations to connect – reach out to existing clients and potential clients with a personalized invitation to connect; within the invitation, include something about the upcoming show, or something of value to your prospect, or personalized to your common interests.
Update your LinkedIn Headline to read about your upcoming attendance at the show – this is a great way to communicate that you're heading out, and a reminder for people to connect with you when you're there!

Create an email communication strategy – Email is still an effective way to communicate with clients and prospects about your upcoming attendance, try these ideas the next time you craft an email:

Create an e-newsletter that speaks to the upcoming shows, as well as other helpful content
Personalized email – let your current clients and prospects know that you're going to be at the show and encourage them to stop by or book an appointment
Update your email signature with your upcoming show dates and locations

Prep materials – Getting to the show is only part of your journey, ensuring you have everything ready for when you arrive is paramount to your success on the show floor.  Follow these tips a few weeks out from the show to ensure you have the best information at hand in your booth:

Newsworthy notes – For hotels/destinations, this could be about new builds, renovations, etc.  For other service providers, it could be new offerings, expansion plans, new acquisitions, team members, etc.
Promotions at your product or service – do you have any upcoming incentives to provide?  Ensure you have some materials that your clients can refer to about your unique incentive.
Pack your business cards – this could also include a link to your LinkedIn profile as well!

Create incentive to visit booth – There is a lot of competition on the tradeshow floor; explore using an incentive to ensure your ideal customers are stopping by and visiting you:

Pre-show engagement – Create a campaign that creates pre-show engagement through a give-away or game.  Event gamification suppliers like Engamio can help set you up for success.
Food and beverage – a great way to attract prospects are to include food and/or beverage that ties in to your product or service.
Onsite give-aways – a larger prize that requires a ballot or business card at least will keep them at your booth long enough for you to notice them, versus smaller tchotchkes which can be picked up, pocketed quickly, and visitors leave your booth without having any interaction with you.

Set yourself apart from your competition – Work with the show floor producer to find ways to really set yourself apart.  Some ideas could be to:

Host a special event at your booth – perhaps its a book signing, or "happy hour", work with the team to find something that's reflective of your product and creates allure
Participate in video!  Creating some video assets can help both with onsite engagement as well as post-show promotions.  Repurposed video ensures your time spent on camera lasts much longer than the show itself.  Newcom Media is doing some really creative things with their clients around video!
Leanne's Notes – Trying to attract leads through tchotchkes and trinkets is not nearly as effective as a vibrant representation of your product, and the energy you give off as a salesperson.  Ensure you weigh the pros and cons to giving out trinkets or displaying them at your booth. I can't speak for all planners, but I've never booked a hotel or destination based on the tradeshow give-aways I've received, but have booked based on the intel I received from that booth.

Partners, ensure you put your focus on where there is the most ROI.
May these tips help show you how to  prepare for your next tradeshow.  Perhaps I'll see you there!
RELATED – Define Your Ideal Client
RELATED – Templates for Sending Invitations on LinkedIn