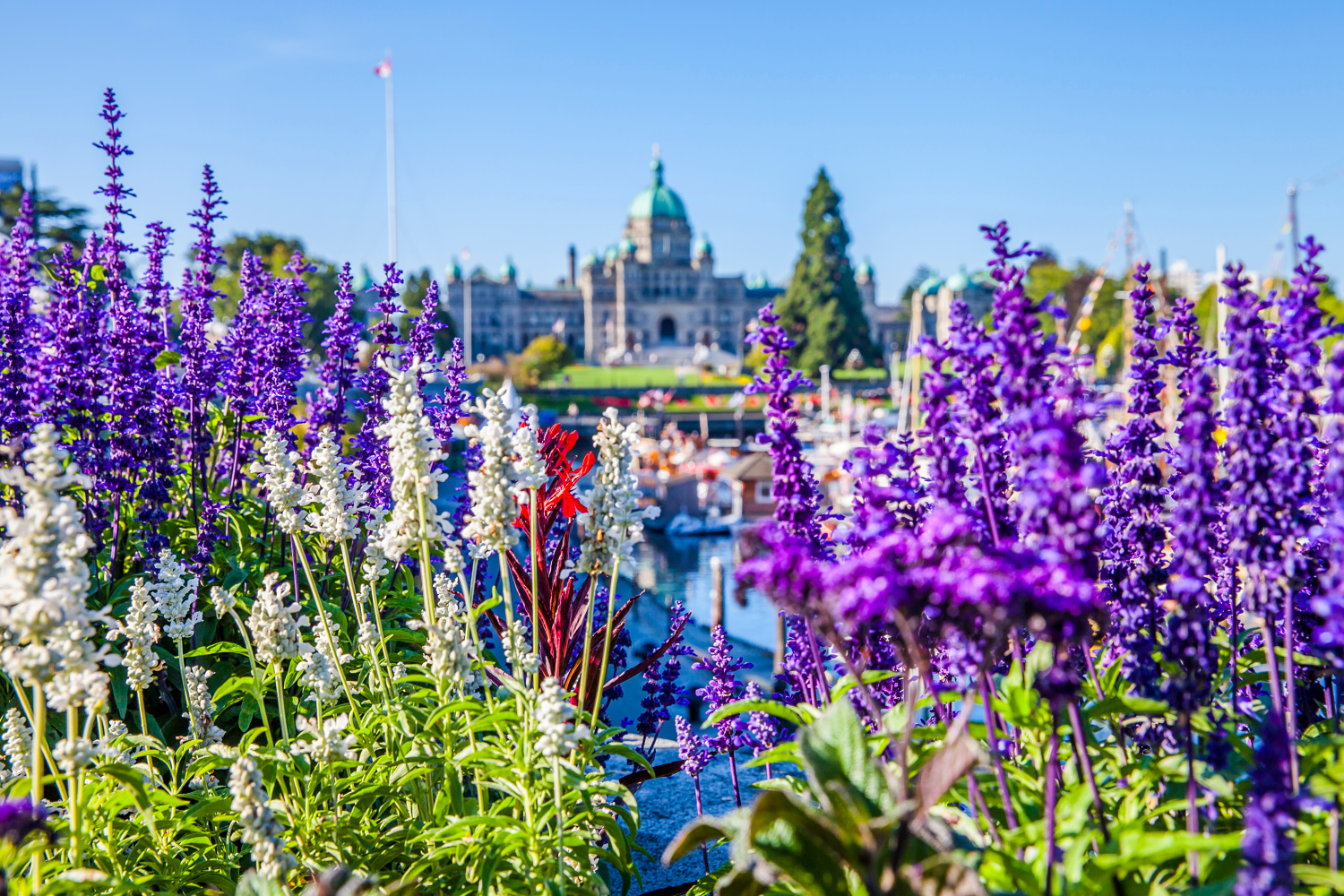 Destination Greater Victoria – Victoria, BC
I had the great privilege of visiting the beautiful and eclectic city of Victoria BC alongside some other meeting planners in September 2018.  While I have booked business here in the past, it was an incredible learning experience to see all that Victoria has to offer.
BC's Capital City on Vancouver Island is known for its epic whale-watching experiences, Butchart Gardens and the iconic Fairmont Empress.  Not to mention, the stunning Parliament Buildings, Royal BC Museum and the inner harbour make for a beautiful walking tour.  While all of these things put Victoria on the map as a popular tourist and meetings destination, there is so much more to see and experience in Victoria.
Leanne's notables:
Culinary Arts – great chefs flock to Victoria to perfect their art. Availability of local products, fresh seafood and proximity to agriculture make Victoria a fantastic destination for foodies.  A budding wine and apple cider scene doesn't hurt either.  The London Chef cooking school is a great fit for spousal programs and small groups.
Lots of investment in hotels – a majority of the hotels in the region have either recently undergone a renovation, or the plans are in place for a renovation very soon – gems like Fairmont Empress have been completely redone, and Inn at Laurel Point will have a brand new lobby experience less than a year from now.
Butchart Gardens, Whale Watching and Royal BC Museum – these offsite options are what tourists flock to Victoria to see, and with great reason. All are "bucket list" items, and planners can use them as part of their marketing campaigns to drive up attendance at their events.
Walkable city – the inner harbour walk covers a majority of the hotels in the area.  Tucked in just one block over from the water, you'll find the Conference Centre and Royal BC Museum.  This is a fantastic destination for keeping your delegates together and networking with one another!  If you have an active delegation, walking and running programs are easy to do from a variety of hotels.
Golf getaway – The beautiful Westin Bear Mountain is situated a mere 20 minutes from downtown – this is a great retreat and incentive destination for groups up to 120 people.  I was really impressed with their wine cellar; a great space for small receptions.
Social Media:
You can find more information about Destination Greater Victoria via their social media handles
https://www.facebook.com/tourismvictoriafan/
https://twitter.com/TVicBusiness
https://www.instagram.com/tourismvictoriabc/
To learn more about using Victoria as a destination for  your next conference, reach out to me and allow me to make some introductions to their fantastic team!
Heading out on a site visit soon?  Take advantage of my handy worksheet to help you keep your site notes organized!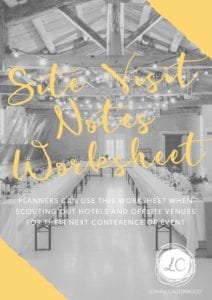 RELATED – Choosing the Perfect Offsite Venue for your Meeting
RELATED – Why Conduct a Site Visit?