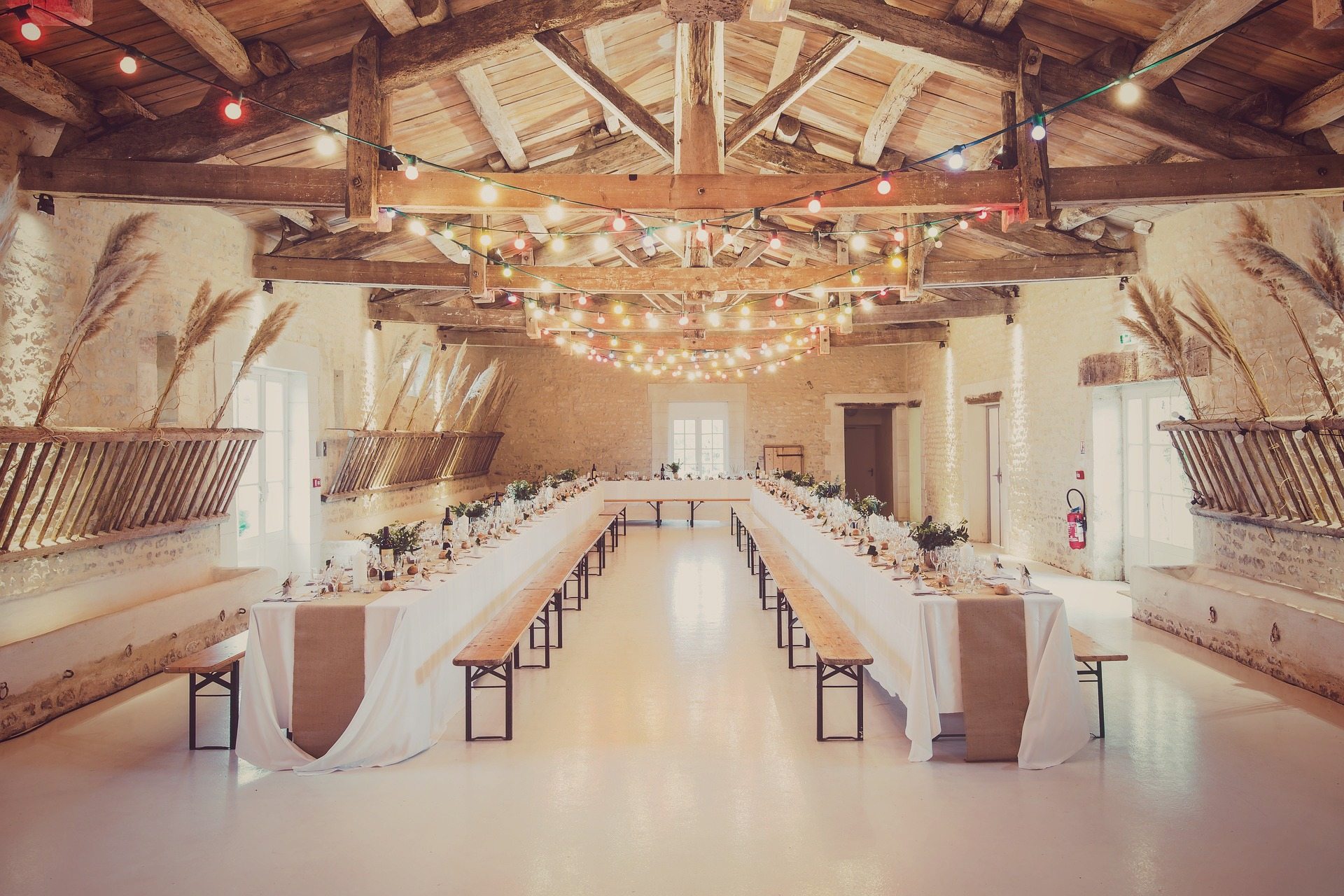 Choosing A Meeting Venue for Your Offsite Events
There is nothing worse than travelling for hours on end to a conference across the country, only to spend the entire time in the host hotel. Providing delegates with an opportunity to see the beauty of the destination may be one of the reasons they decided to attend your event! With a jam-packed conference schedule, it can be difficult to fit in dedicated sightseeing time. A great way to introduce the local beauty is with an offsite dinner or reception at a venue outside the hotel. Here are some tips for choosing a meeting venue and the perfect offsite venue for your event:
Goals, goals, goals – Setting goals and objectives for your meeting is always the main priority for your conference. The same should be said for your offsite event. Ensure the goals are top of mind when looking for an event space that fits your organization.
Local beauty – find a venue that represents the destination as a whole, allowing your delegates to experience the event like a local. A lobster-fest activity in Halifax, a rodeo-style barbeque in Calgary, or a dinner at the Aquarium in Vancouver are all great examples.
Food and beverage minimums – ensure your decision to choose an offsite meeting venue does not adversely affect your food and beverage commitments at the host hotel. Ask your host hotel if it can provide the food and beverage at the venue, and have it count towards your minimum.
Hidden costs – rentals and food and beverage are not the only costs to consider when finding a venue. Take a look at AV costs, décor, transportation to/from the venue from your host hotel and admission passes (if using a public facility). These items can add up very quickly!
Back up plan – if using an outdoor venue, ensure you have a back-up plan in case of inclement weather. Venues are also governed differently than chain hotels. Make sure you read the small print of your contract regarding obligations of the property and cancellation policies.
Make it special – create an "experience" at your offsite event, through décor, branding, dress code, and engaging moments at the event.
Logistics!  Some non-tangible things to consider when looking at options:

Costs for catering – do they have onsite catering, or is brought from offsite (can your host hotel do the catering and then it goes towards your hotel f&b minimum)
Decor – do you have to rent chairs, decor, flowers etc?  Is that in the budget?
Ease of access and transportation – how far away from host hotel? What is the cost?
Parking costs at venue – who will pay for those?
Flow of the space – what is the capacity of the venue, and can it accommodate decor and other programming elements?
Accessibility – do you require accessible locations for some of your delegates with accessibility issues?
I've attached a free downloadable worksheet to help you navigate your potential offsite spaces for your program: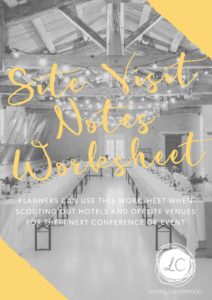 By taking note of these considerations, you will add value and ROI to your event when choosing a meeting venue for your offsite events.  Best of luck!
RELATED – Tips for A Successful Site Visit (for the planner)
RELATED – The Value of Meaningful Site Visits
RELATED – Reasons to Choose an Offsite Venue