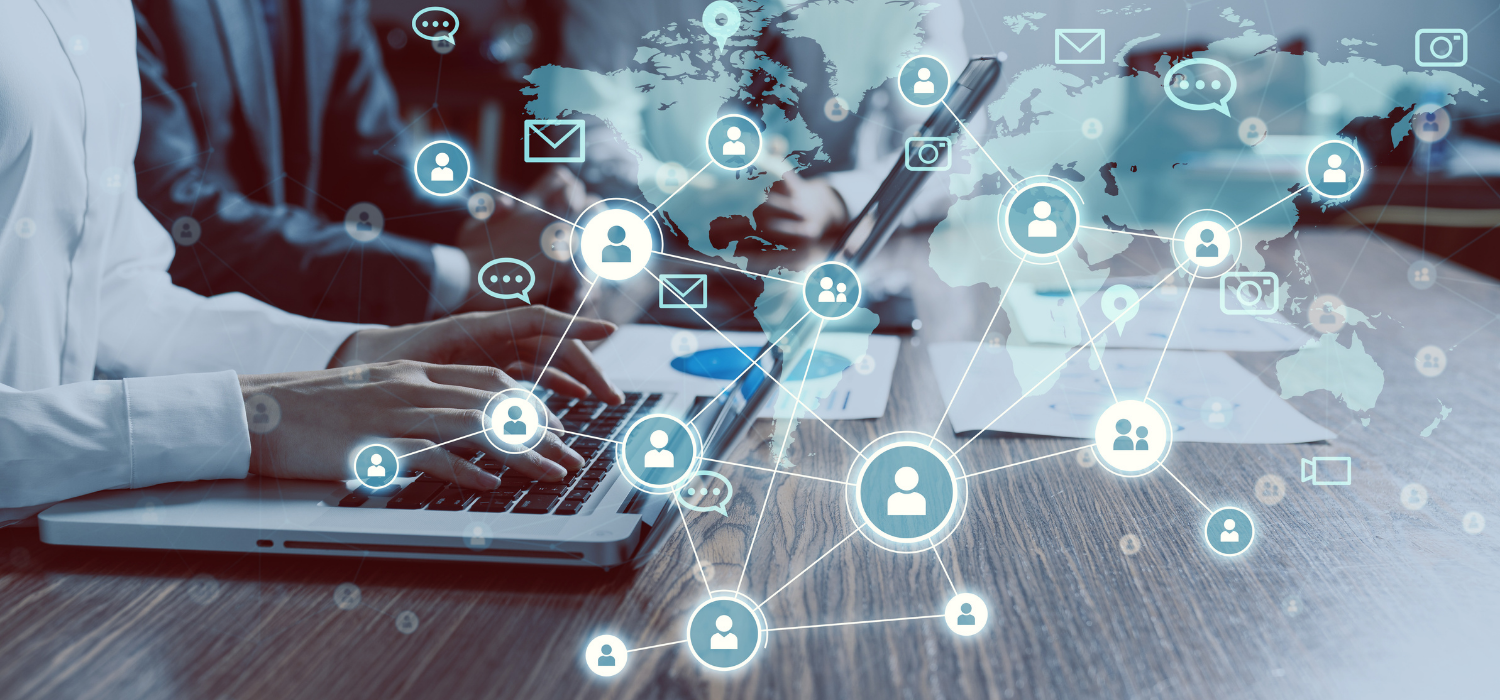 Networking Tips for Virtual Events
The hospitality industry is all about bringing people together. We bring them together to share a meal, talk over a drink, or host a meeting or event celebrating an occasion. Networking for meeting partners and planners is a large part of what we do in the meetings industry.
When COVID19 changed the way we gathered, the way we network to meet and learn from one another changed as well. Zoom meetings became the norm, and dozens of virtual networking events were thrust into our calendars.

Navigating virtual event networking isn't much different than in-person, but there are some differences that could make or break your ROI on the virtual event, and boom or bust the relationships you forge while online.
Let's look at how we can maximize our ROI with these networking tips for virtual events:
Set your networking goals – When you've identified an upcoming virtual event, take some time to consider WHY you may be attending the event! With back-to-back meetings and zoom calls, ensuring you get the most out of the event by being intentional about your attendance is key.
Some goals that you may have as you head into a networking event:

Learn new insights from thought leaders – Many networking events may have an educational component – be ready to take notes and learn from other industry professionals
Connect with industry professionals – Meeting new people is always the aim of a networking event; if this is one of your goals, make sure you're mindful of new connections and create a strategy to stay connected with them once the event is over.
Meet potential collaborators – Working on a new project, or looking for a new volunteer committee? Networking events are great places to learn about people's skillsets and their areas of need.
Find potential mentors – Networking events are great for discovering people who can help you in your career journey. Interact with these like-minded individuals on the event and make a plan to connect with them further after the event is over.
Lend your expertise and solidify your position as a thought leader – Getting in front of industry peers during networking events also helps keep you top-of-mind in the industry. Offer insights to help position yourself as someone people should follow.
Identify industry trends and "hot buttons" – Virtual networking events are great opportunities for industry professionals to hash out and discuss the going on's in the industry. Take note of the industry trends, offer insights, and create a plan for the information afterward if you're a content creator.
Take a mental break! – There's nothing wrong with treating a networking event as an opportunity to decompress after a long day of work! Be intentional about your downtime, and use the networking event to recharge your batteries for the next round of work commitments.
Do your research – Before the event even begins, find out who is attending the event. You can use those insights to prepare your conversation starters or topics, or reach out and connect with them prior to the event to "warm-up" the connection.

Find the attendee list and identify who you'd like to meet.
Connect with them in advance on LinkedIn with a note about the upcoming event.

Get your links ready! – In lieu of a physical business card, ensure your digital cards are ready. Have your LinkedIn profile link, or other bit/ly ready to drop into the chat or attach to your online event profile.
Ask thought-provoking questions – Entering a virtual room is really no different from an in-person room, where small talk can ensure. When you have a window of opportunity, drop a thought-provoking question into the mix to bring people into more meaningful discussion, and away from the small talk
Use the chat – As virtual event attendance grows, the ability to get an opportunity to speak may diminish. Large virtual events can be especially challenging for introverts, whereas extroverts are naturally-inclined to carry the conversation. Regardless of your relational style, use the chat function to communicate your questions and your insights. This gives you visibility to the room members, without having to "shout" over people to connect with others.
Identify like-minded individuals – There may be people on the call who intrigue you, but you have a limited opportunity to connect with them one-on-one. Make note of these professionals, and try to connect with them outside of the virtual event. In the absence of good contact information, find them on LinkedIn and send them a quick note.
Minimize distractions – You may be tempted to try to multi-task when you're in a virtual event. It's easy to "hide" and check emails and social media while taking part in a Zoom call. Avoid these distractions by closing all of your other windows, shutting down email, and turning off all notifications. Tuck your phone away during the event. Keep yourself fully immersed in the conversation to get the most ROI.
Good follow-up – Follow-up after a networking event is always a critical activity. The same is true for your virtual events. Keep the great momentum going to connect with your new friends after the event. The follow-up may lead to additional conversations, in a smaller group environment, where you can thrive and engage with your new connection.
Virtual events may not be able to replace the power of meeting face-to-face, but they do offer a great amount of return on your time if you're intentional about your presence on the call. Head into your next virtual meeting with this refreshed and energized mindset, and see how much more you can accomplish.  Best of luck, and here's hoping I run into you on a virtual call somewhere – I look forward to it!
Want to learn more about how I Network, Differently?   If your association or small team needs a networking boost, reach out and let's connect on how we can get your team more ROI on their networking time!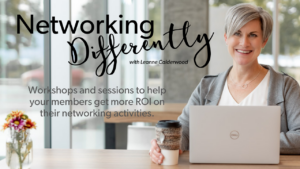 RELATED – Networking tips for Introverts in the Hospitality Industry