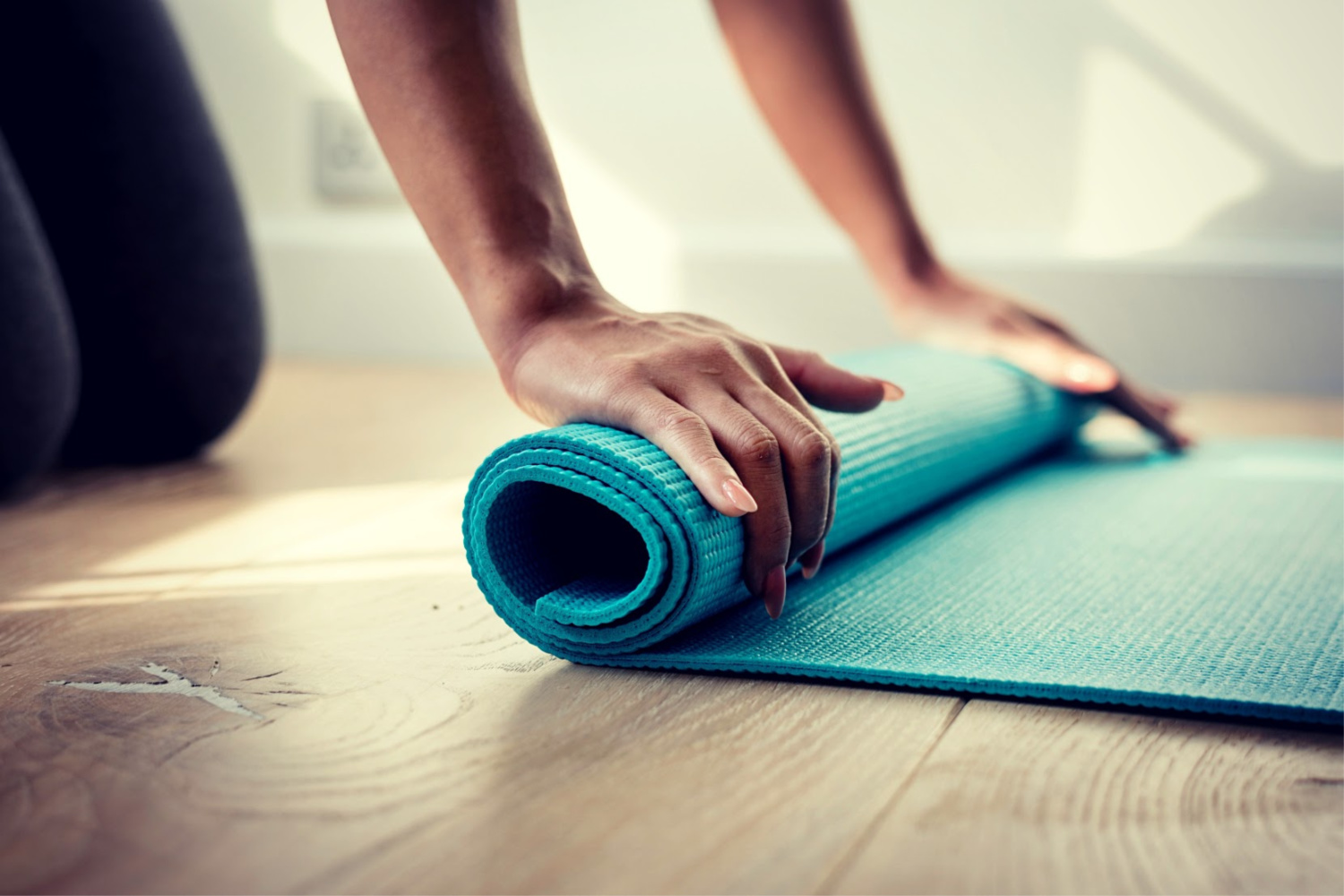 Exercise When You Work From Home
So how much weight have YOU gained since you started working from home?  If you said "Zero", you're lucky (and I may hate you a little bit now…).  Working from home is NOT a weight loss strategy.  The pull of the fridge and pantry can add inches to your waistline.  Some of us don't see the inches creep on – we may have swapped our business suits for Lulu Lemon yoga pants.  But when you go to put on your Christmas outfit this year, you may find you're wearing a catsuit versus a flowy A-line number.
Your physical health can't be attributed to a number of factors – diet, sleep, stress and exercise.  We're looking at EXERCISE, and how to fit in an exercise routine when you work from home.
How Do You Fit In Exercise When You Work From Home?
The lure of working from home is "increased flexibility", yet work from home professionals struggle to set and stick to a schedule that allows for exercise because our schedules are always changing!  First and foremost, you must SCHEDULE your exercise time into your calendar!  Flexibility allows you to choose WHEN to schedule, but make sure its in there, and make sure you make it to your exercise appointment on time!

What Forms of Exercise Can You Do When You Work From Home?
The options of exercise are as varied as your crazy flexible schedule.  You may no longer have access to your corporate gym, but there are lots of other options to choose from when you want to exercise when you work from home!
Traditional offsite gym – this is your Goodlife Fitness Gym, Orange Theory Fitness, Boot Camp Clubs, etc.  Sometimes signing up for a structured class can ensure you make your appointment with yourself and your health.
Leanne's tip – schedule your offsite gym time around other errands and trips you need to make away from the house.  Dropping kids off to school?  Go to the gym from there!  Or before grocery shopping at the end of the day.
In home gym – do you have space to set up a gym in your phone?  With discipline and YouTube, you can SLAY your stay-at-home workout.  You don't need a ton of equipment to have an effective workout; check out this plethora of at-home workout channels on YouTube.
Leanne's tip – you can stock a simple at-home gym in your office space with a simple yoga mat, some stretch bands and a pair of gym shoes. One of the hotels I work with gave their meeting planners a small bag of resistance bands for when planners are travelling – it was one of the BEST amenities I ever received!!!!  (PS Westin Harbour Castle, I still use your resistance bands – LOVE THEM!)
Go for a walk or a run! – grab your pooch and dog leash and head out for a walk or jog around your neighbourhood on your lunch break!  Even a brisk 20 minute walk will help you get your heart rate up and burn some of those extra calories.  A quick bike ride will also do the trick.
Leanne's tip – Walking requires NO equipment except a good pair of shoes.  Have a Garmin watch or a FitBit?  The easiest way to get in your steps is to set a step goal and actually take some steps.  Easy peasy, no?
Schedule client meetings around a walk!  Instead of meeting clients for coffee or lunch, they may be itching to go for a walk as well!  Gauge your client's interest in such activities and suggest it the next time you get together!  Bring a bagged lunch, some healthy snack bars and water bottles!
Leanne's observation – We are seeing more and more client events centered around exercise and well-being.  They are VERY well received by meeting planners, especially if you find an activity that is fun and can be enjoyed by a variety of fitness levels.  Check your community for activities for small groups and make a client event out of it!
So my work-from-home friends, no more excuses to not exercise when you work from home, right?  See you out there!!
Is working from home the right fit for you?  Try this self-evaluation form to see if it would work with your personality and working style.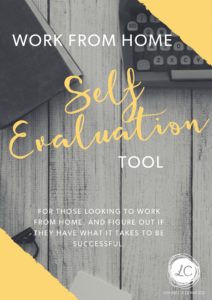 RELATED – Scheduling Your Life When You Work From Home
RELATED – Making Choices with your Time