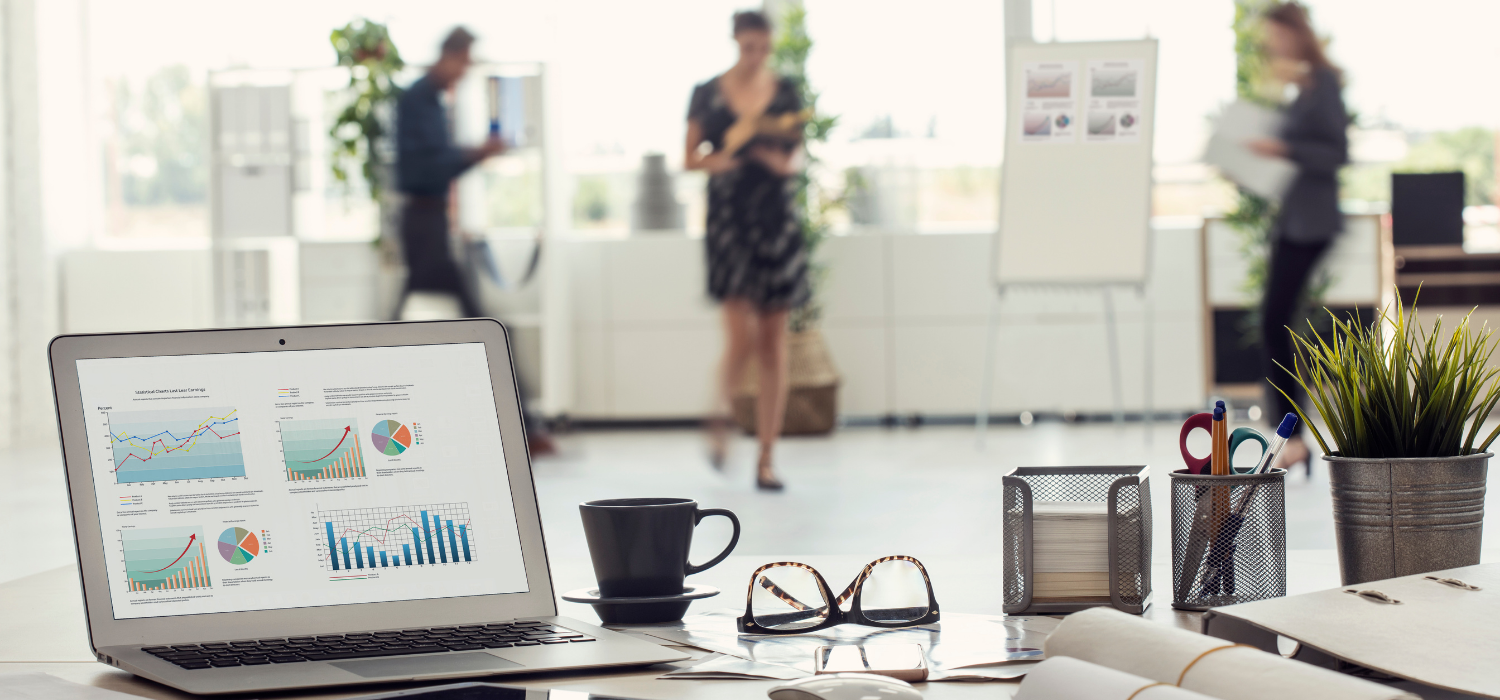 Building Your Personal Brand in the Workplace
The concept of building a personal brand used to be reserved for celebrities and entrepreneurs, but there's great power and potential for those working within an organization, an "intrepreneur" to develop their personal brand as well.  Not only does it open the door to a great many external opportunities (you can learn more about those opportunities in this post) but also gives way to build your brand internally at your organization.
As defined by Google, an "intrepreneur" is an "individual who acts much like an Entrepreneur except they do not own the business, company or organization. They have no funds invested, yet they run the company as if they did."  They take great pride in their work and are responsible, organized, independent thinkers and possess leadership skills.

A majority of hospitality professionals fall under the "intrepreneur" category be it hotel professionals, destination professionals, restaurants, bars and the like.  Intrepreneurs are also highly creative and innovative individuals, which makes hospitality a fantastic breeding ground for powerful personal brands!
When working for a larger organization, having a defined personal brand is a great way to elevate your role and deliver on your key performance metrics.  Creating a personal brand isn't always about "looking for the next job opportunity", although that can also play a huge role internally as you look towards promotions and increased responsibilities.
To that end, here are some ways that you can build your personal brand in the workplace
Say "yes" to relevant opportunities – When opportunities present themselves at work, consider jumping on board and being a part of the project.  The skills you learn and the people you meet may not have happened otherwise!  Consider your bandwidth for projects that will challenge you and expose you to new information and connections..
Look for an internal mentor – Many entrepreneurs and intrepreneurs find their biggest brand champion in a mentor that has gone before us in our career path.  Identify those whose career journey you admire, and see if they are open to a mentoring relationship.  Their insights could help you connect with the right people, take on relevant opportunities and contribute in more meaningful ways.  Bonus points if you find someone where you can return the favour and impart some wisdom in a certain area to them.  Need some direction on how to find a mentor in our industry?  Check out these tips here.
Network internally with other departments – Your organization is a complex map of departments and projects.  By learning more about how all the various departments come together to meet business objectives, you'll be seen as a valuable connector and resource among your peers.  Consider collaboration opportunities with other department efforts to help build the brand and perception of both of your respective teams.
Volunteer on committees and boards – whether internally or externally from your organization, helping out with committee and board work with expose you to new ideas and new business friends.  Consider opportunities that will put you in front of industry thought leaders as well as positions that interact directly with your ideal client.
Connect with marketing on relevant messages for social media –  Align your personal brand messaging with that of your company to compound the impact it has on your target audience.  Find themes within your content, and help marketing out with what to showcase about your department's work.  If your company has a LinkedIn page, there are a few ways where you can compound on their great LinkedIn work.
Promote your company's new products or services – Help your marketing department by being an extension of their team by talking about your company's new offerings.  Find engaging ways to promote your new products while keeping your client's objectives top of mind.  If your promotions get engagement from your community, note the analytics and report back to your organization about your traction
Ask questions and contribute with insightful thoughts at meetings – Turn those boring weekly meetings into an opportunity to elevate the conversation.  Both your supervisor and your colleagues may appreciate the new energy you bring to the project!  Encourage others to lend their thoughts to the ideas as well.
Network externally with partner companies – Create better business and better partnerships by connecting regularly with your organization's partners.  The collaborative approach may help boost business for both organizations, and your role will be remembered.  Consider ways that you can create valuable content together to help build that trust bridge to your next client or customer.
Share your voice with other internal influencers and thought leaders – Connect regularly with others who are working to promote their personal brands.  Share messaging and best practices to help one another grow their brands in their respective areas.  There is great social media power in commenting on other's LinkedIn posts; consider offering a thoughtful comment to help boost their brand.  
Teach others how to grow their brands – Just as you started a brand at one point, your colleagues may be interested in starting theirs.  Step up to help colleagues get started on their personal brands with your best practices, and your earlier mistakes.  Taking the personal branding journey together can reap many rewards for both of you.  Looking for a resource to help your colleague get started?  Send them to the other posts on this blog which will help them answer some of the early questions when starting your personal brand. 
By growing your personal brand in the workplace, both your brand and your organization's brand will benefit by appealing to your target customers and clients.  What others ideas do you have to help one grow their personal brand in the workplace?
RELATED – The Importance of Personal Branding
RELATED – The #1 Key to Personal Branding
RELATED – Personal Brand vs Business Brand, and How to Marry the Two
RELATED – Inbound Marketing and the Hospitality Industry
Looking for insights into your own personal branding journey?  This 2-minute quiz will reveal your current personal branding season, and provide resources to help you take the next steps in creating your rockstar brand!