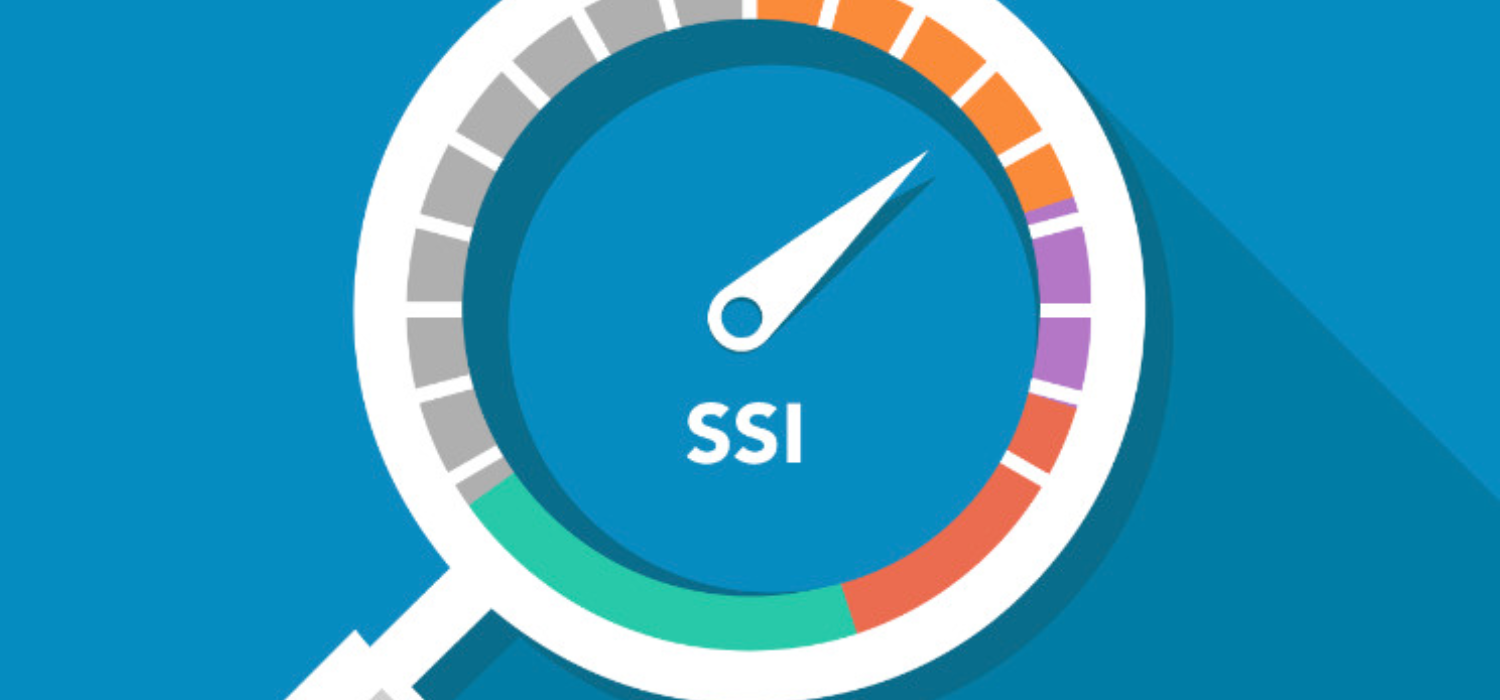 Demystifying LinkedIn's Social Selling Index (SSI)
Hey there, social media enthusiasts! We all know that social media platforms have become absolute goldmines for businesses and professionals to expand their networks and rake in those sweet sales. And when it comes to professional networking, LinkedIn takes the crown as the ultimate platform to engage, connect, and make it rain.
One of my absolute fave metrics to measure is LinkedIn's Social Selling Index (SSI). The SSI measures how effectively you're using LinkedIn for social selling (if you're new to this concept, check out my blog post on it here). The SSI is one of the ways you can gauge your LinkedIn prowess and see if you're slaying the business game. LinkedIn itself has spilled the tea on this:
– If you have an SSI of 70 or higher, your LinkedIn content will reach more people.
– Social selling leaders create a whopping 45% more opportunities than their less SSI-savvy peers.
– Oh, and these leaders are also 51% more likely to reach their quota.
– Here's a shocker: 78% of social sellers outsell those who don't give social media the time of day.
It's clear that having a social selling strategy using LinkedIn can boost your leads and make you a force to be reckoned with in your industry.
Now, let's dive into the four juicy parts that make up your LinkedIn Social Selling Index:
Part 1: Establishing Your Professional Brand
Time to polish up that profile, folks! This is where you make yourself shine like a superstar. Optimize your profile by crafting an attention-grabbing headline, writing a snappy and engaging "About" section, and making sure your experience and skills are up to date. Sprinkle some industry-relevant keywords to increase your visibility in searches. And here's a quick tip: you can now add your skills to your "About" section. Check out this LinkedIn post to see where you can update this gem of a profile section.
Keep going my friends! Showcase your amazing work using LinkedIn's multimedia features. Let your portfolio, projects, or other content speak for itself. It'll boost your street cred and give potential customers a glimpse of what you're capable of.
Don't forget to gather recommendations and endorsements from your colleagues, clients, and partners. It's like getting a high-five from the professionals you've impressed. PS. Go ahead and provide recommendations to others in your network without expecting anything in return. Good karma can be just as powerful as a good SSI.
Lastly, start posting content that highlights your skills and thought leadership. One post a week is a solid start, and you can increase your output as your schedule allows. Show the LinkedIn world what you're made of!
Part 2: Finding the Right People
It's time to build your network with relevant connections. Quality over quantity, my friends. To nail this part, define your target audience and identify those dream customers and influential folks in your industry. Use LinkedIn's fancy search filters to narrow down your search and find professionals who fit your buyer persona like a glove.
When connecting with someone new, avoid sending those generic connection requests. Nobody wants to be treated like a faceless number. Personalize your messages and show genuine interest in the recipient's work or expertise. A little effort goes a long way in establishing meaningful connections.
Join some active industry-specific groups and get involved in the discussions. Share your pearls of wisdom, answer burning questions, and make it known that you're a thought leader. Engaging in these groups will expand your network and introduce you to potential customers who can't resist your charm.
Part 3: Engaging with Insights
Time to get down and dirty with insights to nurture relationships and ignite conversations. Leverage LinkedIn's features to stay informed and rock the art of engaging with your network. Here's how to level up:
Share jaw-dropping content on the regular. Make sure it's insightful, industry news, or showcases your thought leadership. Add your unique perspectives to spark lively conversations and establish yourself as the go-to source of knowledge.
Don't just lurk in the shadows; engage with posts from your network. Like, comment, and share their content. Be an active participant in the discussions and drop some serious knowledge bombs. Consistently engaging with others' content will help you build relationships and stay on everyone's radar.
Oh, and let's not forget about the supercharged LinkedIn Sales Navigator. It's the secret weapon for sales professionals like you. Utilize its lead recommendations, real-time insights, and InMail capabilities to identify those promising prospects, personalize your outreach, and nurture relationships like a boss.
Part 4: Building Relationships
This is where the magic happens, my friends. Building strong relationships is the key to crushing it in social selling. Check out these tips to skyrocket your connection game:
Don't be a stranger! Reach out to your connections regularly and offer them assistance, share valuable resources, or simply congratulate them on their achievements. These genuine gestures will deepen your relationships and build trust. A little love goes a long way.
Take it to the next level by scheduling meetings, calls, or even video conferences with your key prospects. Break free from the virtual world and create personal connections that will seal the deal.
Last but not least, keep tabs on your SSI score. Make it a habit to track your progress regularly and watch those numbers climb higher and higher.
So, there you have it, social media maestros! With these tips, you'll be rocking LinkedIn like a pro and reaping the rewards of your social selling expertise. Time to conquer the business world, one connection at a time!