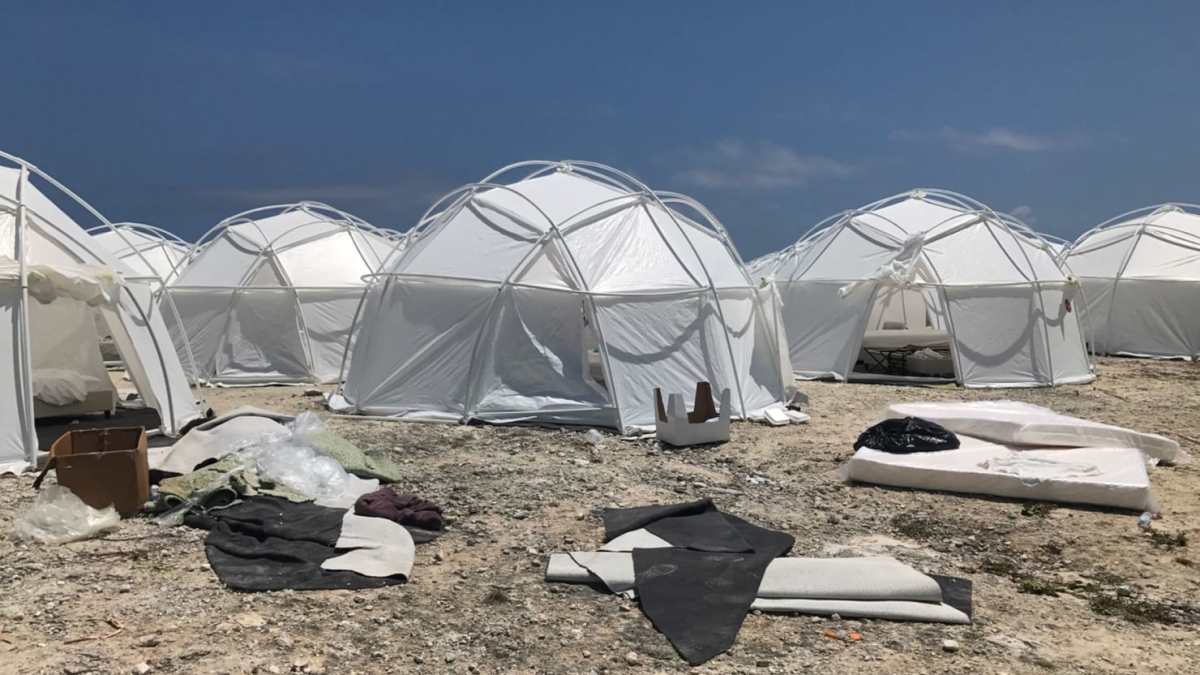 Fyre Festival and Other Industry Disasters
Earlier this month, both Hulu and Netflix streaming services launched documentaries on the infamous Fyre Festival disaster that took place in spring 2017.  Millions of dollars, thousands of people, hundreds of employees and dozens of suppliers and vendors were left dealing with what is likely the greatest PR disaster in the meetings and events industry.
Never heard of the Fyre Festival?  You can get the fact and just the facts over on their wiki page here.  Coles notes – an app founder decided to launch a festival to rival Coachella as a PR strategy for his app.  Brilliant right?  Achievable, yes?  So what happened?

The case studies, and the 2 documentaries all point the finger at the head of the festival being someone of great vision, but lacked the experience to execute.  Lacked the experience to execute.
It bears mentioning twice, because all of us, ALL OF US, in meetings and events fight for relevancy for our misunderstood industry.  This is the prime example of someone who did not understand the relevancy, OUR relevancy as professionals.
Did this person surround himself with professionals?  It seems like he did, but then all decisions seemed to have come down to one person.  That person, whether a visionary or a crazed lunatic, did not understand the relevancy of what our industry professionals do, and how we get things done.
Whether we are meeting planners, meeting partners and suppliers, or merely attendees, there are more things that can likely go WRONG with an event than actually go RIGHT.  The fact that things don't go wrong is not due to luck, but rather due to the diligent experience of the professionals involved.
Meeting planners, some tips to keep in mind for your risk-mitigation plans
Have a plan!  First and foremost, make sure you have a plan in place!  There are a number of great resources about risk mitigation out there, PCMA has a great template.
Stick to your budget – Fyre Festival either didn't have a budget, or they didn't adhere to it.
Don't overpromise – its exactly what lead to Fyre Festival's demise.
 Work with your meeting partners – as a planner, you're not alone in the risk mitigation piece.  Your meeting partners (hotels, AV, security team) have been here before and can help you with your questions.
What can we, as meeting partners, do to help our meeting planner friends with disaster-planning?
Security – event planners and partners who actively ensure a security plan is in place head off disasters before they happen.  Look at your venue or destinations's security plan and work with your planner to ensure you have a security plan in place
Cancelled space – no one likes to cancel a meeting or program, but rather than just collect a cancellation cheque from your client (who is not relishing the opportunity to cut you a cheque), you can try the following things to help everyone involved:

notify some large site selection and procurement agencies of the cancellation, you never know what business they can drum up to fill the hole
notify your hotel brand to help identify other potential customers to fill the hole
notify your competition – perhaps they are in need of an overflow option, or have a client struggling to find space in your destination
schedule a client event/staff event – use the space for those events that you struggle to fit into your schedule otherwise

Bankruptcy – some clients may fall into bankruptcy and can't pay their bills.  I've had this happen to one of my clients.  The association dissolved.  Just gone.  This may be unavoidable, but my advice is to look deep into your clients' history and credit history.  Are there any red flags?  There were a few red flags with my client, ones that I had hoped went away for the venue, but ultimately the venue lost money on this one and never got paid on the bills or attrition.  I could have done more, and now I'm on the lookout.
Medical emergencies – does your venue or service have a plan in place for medical emergencies?  Has this information been shared with your groups?
Leanne's Note – While some could argue that most of the above tips are to be left to the Conference Services Manager, I believe its all of our roles to help the planner with their plan (including sales managers, hotel operations, even the site selection agent can play an active role in helping ensure an event is successful from a risk standpoint.)
While a majority of us were at an arm's length if this event, it does make for GREAT discussion at our industry's conferences and discussion boards.  And while we shouldn't celebrate the disaster that was the Fyre Festival, a small part of me is happy it happened.  It highlights the importance of working with professionals in our industry, and for that I'm very thankful.
Want to learn more about our industry's fight for relevancy?  Check out Meetings Mean Business  and MMB Canada for more info and learn how to get involved.
RELATED – When Plans Change – How Meeting Partners can Help with Contract Addendums