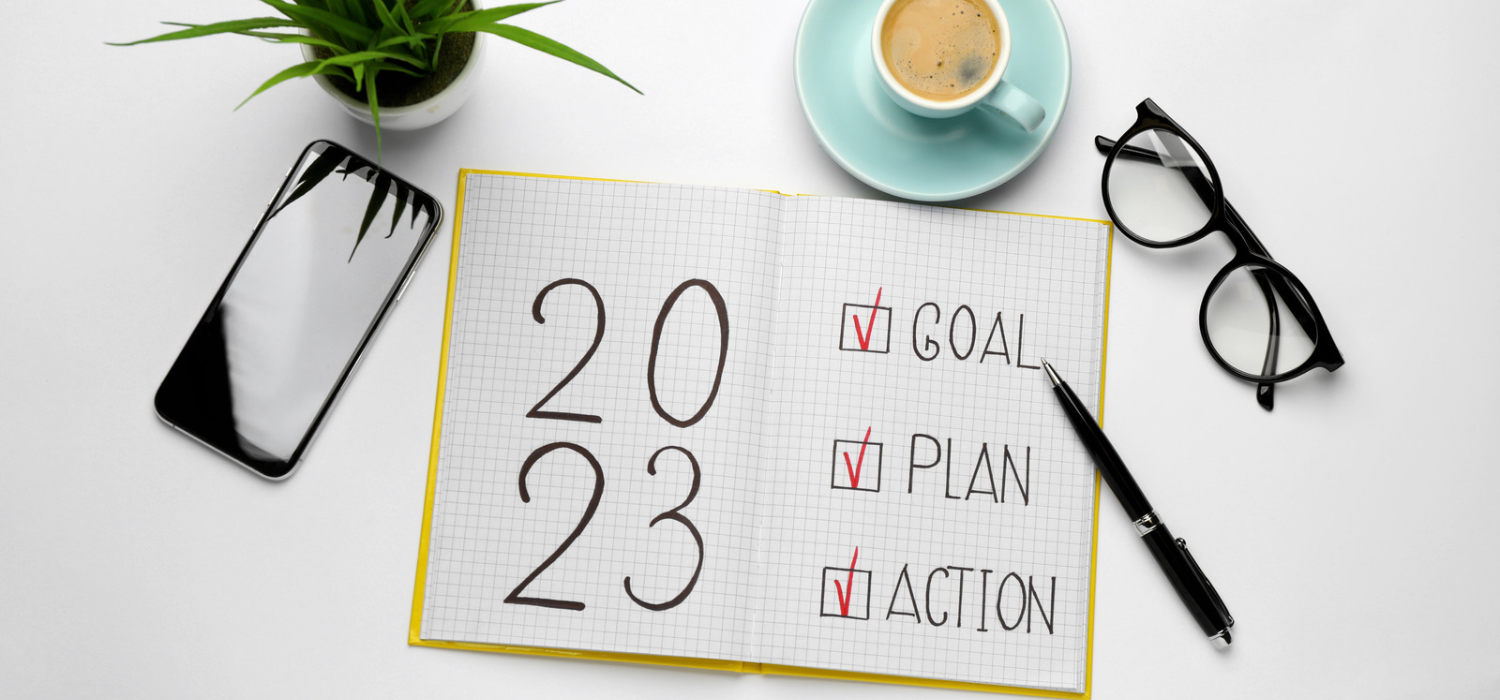 Building a Strong Personal Brand in 2023 for B2B Sales Professionals
As we head back into our offices, back to our meetings and conferences, and into a brand new year, having a personal brand has never been more important. For many of our industries, we're coming out of a year of immense change, and how we sell to our customers has changed as well. We've had to learn how to sell with fewer in-person interactions and with more online and virtual interactions. With limited opportunities to build relationships with clients and prospects, the need for a strong personal brand has never been greater. Things you may have used to build your brand in 2019 no longer work to the same effect in 2023, but the doors are wide open for new possibilities when it comes to developing your personal brand.
Building a personal brand is much like building a bridge, between you and your customer. By revealing parts of yourself through your brand, your customer can start to relate to you and build trust with you. They say we do business with "people we know, like and trust", and our personal brand started to build that bridge. The fundamentals of building a brand can change, however, and with the sales landscape changing in 2020, there are a few additional considerations for building your personal brand in 2023.
Here are some considerations for building a strong personal brand in 2023 for B2B sales professionals:
Believe you have a brand – One of the fundamental principles of personal branding is believing that you have a unique and distinct personal brand separate from your colleagues and organization. You have an offering for your clients that only you can deliver in the way that you can, and that should be celebrated. Before you do anything else, trust that you have an incredible gift to be shared through your work, one that creates a deeper connection with clients than your organization's branding alone.
Know thyself – If the last few years brought us anything, it brought time and space for deep reflection. The reduced distractions created a white space for all of us to consider who we want to be through our brands. Taking a closer look at the characteristics that you'd like to amplify through your brand will help you create a brand that is both consistent and authentic. Choose branding characteristics that create a "know, like, and trust" factor with your audience, are authentic, and easy to create content around.
Be consistent with your time and talent – If you choose to start developing a brand, ensure you do so with consistency. Whether you decide to write one blog post per month, or send out 3 tweets per day, ensure you stick with your promises and deliver to your audience when they expect you to show up. Being available at the same time in the same place for your clients develops trust with them, and that trust will trickle into your sales relationship with them because they trust you will be there when they need you. Consistency also positions you as a thought leader, someone who is reliable and trustworthy with your knowledge.
Master the virtual – For many industries, the move from in-person interactions to virtual and online ones has changed how we nurture relationships and close sales. Mastering the art of connecting via Zoom, email, telephone, and social media will be rewarded. In-person networking events have been replaced by Zoom wine calls, networking rooms at virtual conferences, and the like.
Master the social – In the same way that we have lost some networking opportunities in the last few years, we can reach our customers in new ways, including through social media. For B2B industries, LinkedIn is one of the better social media platforms to help amplify your brand and connect with customers. You may find different platforms that are a better fit given where your customer hangs out, and how they purchase. Enjoy video? Try your hand at TikTok, YouTube Shorts, Instagram Reels, and the like – this short-form video is a great way to make real connections with clients.
Show empathy – 2020 brought out a number of different emotions and affiliations in our beliefs. Being kind and respectful of one's opinions on any number of topics will help you create stronger relationships throughout the year. An intense experience for you may not have the same impact on another person, and vice versa. Respecting that each of us has a unique journey as we go through seasons of abundance and seasons of scarcity will be your competitive advantage.
Keep your brand respectful – In the same vein as showing empathy for the varying opinions of your potential clients, show compassion by keeping your brand respectful of all individuals. If you have personal beliefs that could be seen as hurtful or controversial, consider the potential consequences of being open about those beliefs when building client relationships. Society is much more willing now to call out those that are controversial and hurtful in their beliefs through cancel culture. Choose to amplify the aspects of your brand that are compassionate, empathetic, and of service.
This year, give yourself some space and grace to try new things, and see what parts of our personal brand resonate with your audience and clients. Enjoy building your personal brand in 2023!
Want to learn more about branding, and the 5 Mistakes many people make when creating their brands? Join me for an upcoming webinar, 5 Mistakes We Make With Your Brands (and what to do instead). Find your preferred time here.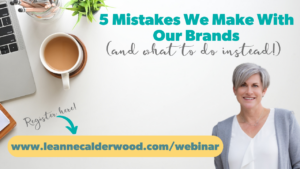 RELATED – Authentic Personal Branding
RELATED  – Why is Personal Branding Important?
RELATED – 5 Key Dimensions When Developing a Personal Brand for Sales Professionals
RELATED – 8 Areas Of Focus When Designing Your Personal Brand