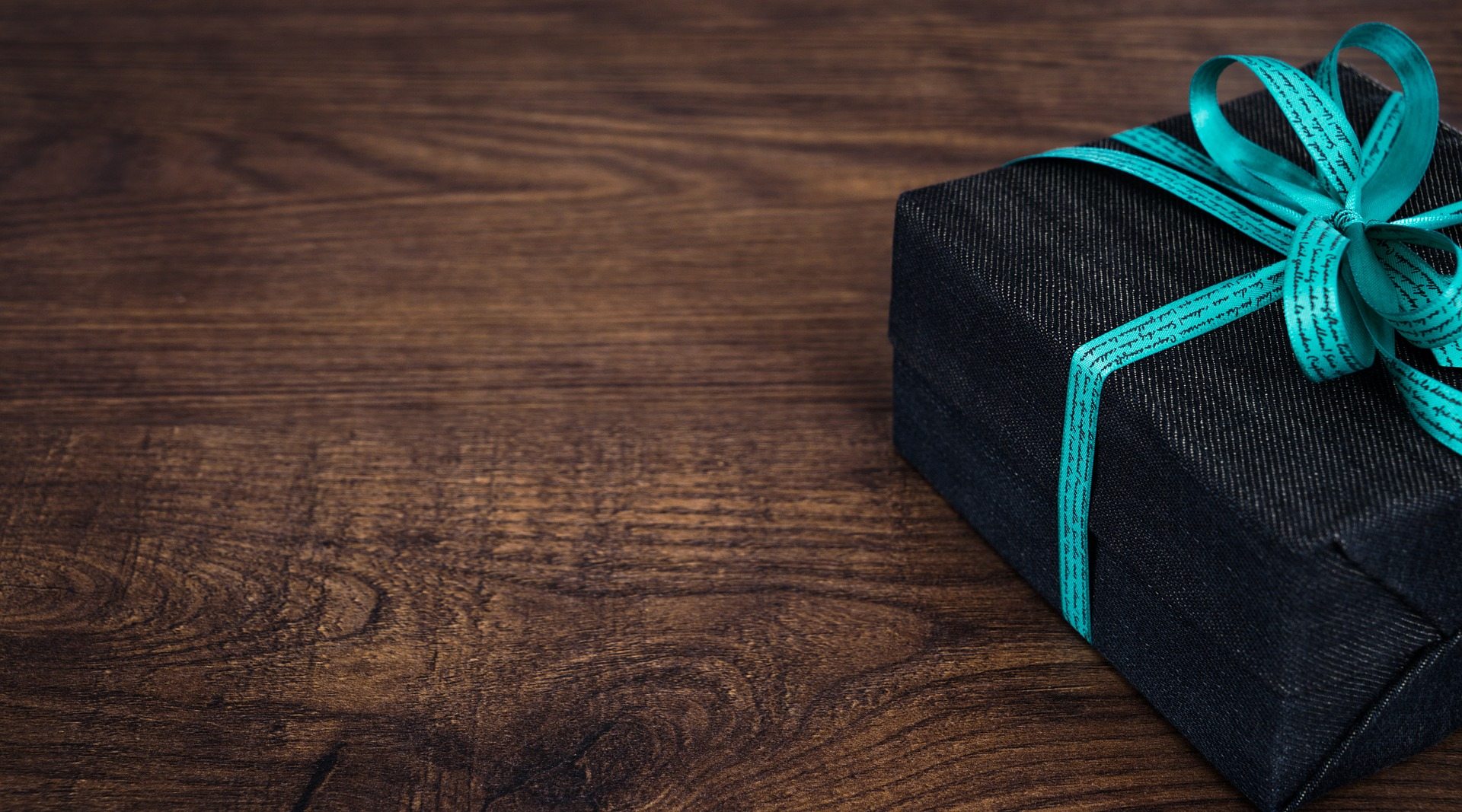 Finding the perfect client gift
Tis the season of gift giving, and hotel and DMO partners can be incredibly generous this time of year. It certainly is not the reason many of us became event planners and buyers, but suppliers can definitely leave a favourable impression by reaching out during the busy holiday season with a greeting.
Corporate gifting is done for a variety of reasons – staying top of mind with the buyer, expressing gratitude for past business, forming personal relationships, and solidifying the brand of your product or service.
Over the years I have received some incredibly thoughtful notes and tokens from suppliers who have put a bit of extra thought and attention into their gesture.
If you're looking for ways to set your holiday gift apart from the rest of the pack, the following suggestions may inspire you to rethink the season of giving.

1. Don't send a gift just to send a gift – some sales departments may mandate that you send gifts to your clients, but some corporations have a policy about employees receiving gifts and cannot accept them. Ensure you comply with their corporate gifting policy to avoid an uncomfortable situation of a client having to return or decline a gift.
2. It doesn't have to be a gift!!! A personal card or note can be just as impactful as a tangible token. Recalling details about your client's family or passions will leave an impression.
3. Set a budget – Ensure your gifts stay within budget, whether as a whole, or on an individual gift basis. Make note of all expenses, including taxes, shipping, wrapping, cards, etc.
4. Send them a client survey to find out what they like! Your clients will appreciate the opportunity to share about themselves. We all love to talk about ourselves, especially if done in a fun format. This saves all the guess-work in figuring out what would be a suitable gift or note.
5. Death to the cookie drive – Cookies are so yummy and so fun to receive, unless of course your client is gluten-sensitive, or trying to cut sugar out of their diet. Be sensitive to their needs, and only deliver cookies to your client if you feel they will be warmly received (no pun intended) and appreciated.
6. Time vs gift – you may find through your client survey that your client prefers to spend some time with you, having a glass of wine at a fun, trendy lounge! This may go miles further in strengthening the client relationship versus sending a fruit & nut basket full of goodies they may not be able to eat.
7. Send Christmas cards – handwritten Christmas cards to take more time and money, but may go miles further than the generic email Christmas greeting. Want to take it one step further? Personalize the card with a note, just for them (see #2). If you cannot do this for all clients, try to do this for your top-client list and your top-prospect list.
Cards with the group pics on the front – you know the ones, where the sales team dresses up in Christmas hats and signs their names inside. I happen to LOVE these cards as I'm able to (sort of) put faces to names…. and names to scribbly signatures. I think I'd prefer the card that said "Hey Leanne, I'm the gorgeous blond geek, 2nd from the right! Have a great season and hopefully we meet in person soon 😊", Signed Taylor Swift.
A post-it insert – if the group pic, signature cards are mandated by your team, insert a tiny note (or even post-it) to the client with a short personal note. Something that again, makes that bulk card "just for them".
8. Make it fun! There are a ton of great gifting ideas that play on words and may make your token memorable. Check out these fun prospect gift ideas here. Perhaps you can have a gift making party with your sales team?
9. Make it personal – for top clients and prospects, refer to the client survey you sent them, or from your past-experience with them. You may think the Starbucks card is an over-done idea, but to the coffee-lover, its still a home-run!  Are your clients busy event planners?  They may enjoy receiving something that speaks to their strengths and skillsets.
Here are some of the best ideas I've seen over the years for corporate gifting:
Gift cards – gift cards to their favourite stores or coffee shops tucked inside a personalized Christmas card, its still a great win when you know what your client will enjoy. They're also easy to mail!!
Food options – try something different than Christmas cookies and chocolates:
• Popcorn
• Local specialties
• Cheeses, jams, artisan breads (if you know there are no sensitivities)
Books – if you order through Chapters, they can ship for free as well
• A book celebrating Canada 150
• Local cookbook
• "coffee table" book referring to their passions – there are some amazing coffee table books with pictorials on everything from shoes, purses, barn doors, coffee mugs etc
• Refer to their client survey, there may be some great hints on there
Donation to charity – some organizations are now extending donations on behalf of clients to a charity. Want to take it one step further? Make the charity of choice something personal to the client. (ie. donation to SPCA for the dog lovin' client)
Free shipping – some online stores offer both gift wrap services, and free shipping if over a certain dollar amount. Chapters Indigo is a great option in this area!
Local delivery – send flowers from a store in their local city, or a fruit arrangement from Edible Arrangements
In-person delivery – deliver the flowers in person! Christmas arrangements can be a bit hardier than delicate flowers too, making them easier to deliver and keep in your car.
Don't allow the task of corporate gifting to be stressful, instead let it be fun and creative. Hopefully this has provided you with some inspiration for the upcoming season, Happy Holidays everyone!
RELATED – Finding your strengths!
RELATED – The Anatomy of a Meeting Planner