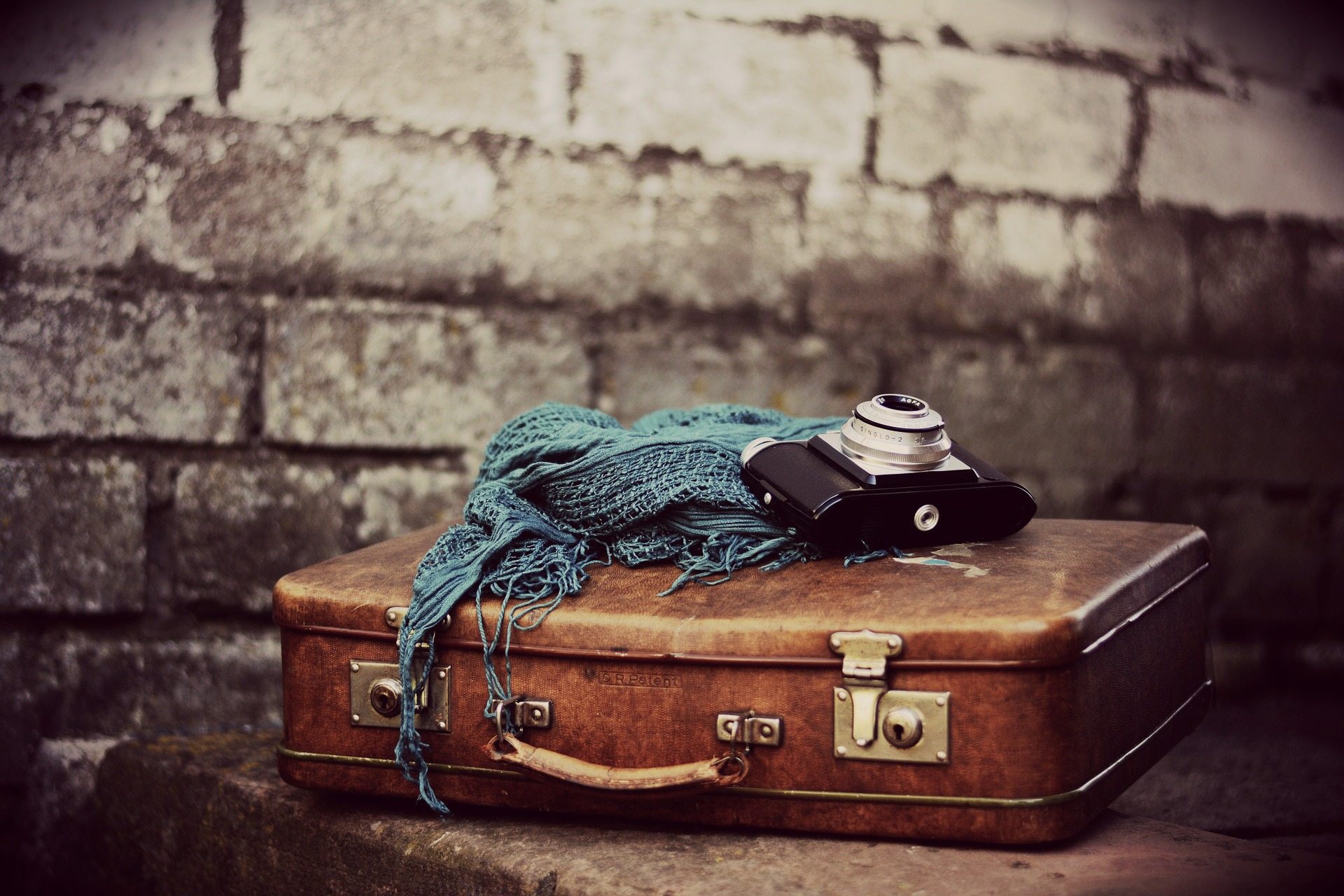 Packing checklist for a work trip and other business travel essentials
Packing for work road trips can be both time-consuming and stressful when you think about all the things you need to do to get out the door.  Chances are you're going to forget something, or overpack.  There are ways to keep better organized on the road, and these are tips I've crafted through years of experience on the road.
Here is my packing checklist for a work trip for the working woman, no matter where the road, sky or train takes her:
List of outfits for the trip – by making a list of your outfits (day, evening) for each day you're away, you'll be sure not to miss any of the outfit items.

List the outfit essentials – "black suit jacket", "red dress", "blue cardigan with checkered top", etc
Some must-haves for business travel should include

suit jacket (black or grey can coordinate with a multitude of outfits)
cardigan – for chilly conference rooms if wearing a blouse
comfortable versatile pants
versatile skirt – that can go from day to evening easily
comfortable stylish shoes – lots of walking on travel days!
evening cocktail dress
pajamas or leisure wear for chilly hotel room
workout gear – unless your hotel has a workout gear program (see #12 below)

Pack the essentials, and the following items that coordinate with that outfit:

Shoes – pack shoes that will coordinate with a number of outfits to save on space
Underwear, hosiery, Spanks
Jewelry
Purse – smaller purses or wristlets if you need a purse for every occasion
Belt

Try to reuse some essentials and the coordinating details with other outfits to save on luggage space
Packing list, Listmaster – I have a few packing lists that making packing up a breeze, and nothing gets forgotten. You can use a paper checklist that you create on your computer, and print out a new copy for each trip.  I use an app called Listmaster which allows me to break up my travel essentials into a number of sublists including toiletries, workout gear, clothing, laptop bag, etc.  Listmaster is great because it "keeps" your list and you don't have to re-create it each time you travel.  Simply "uncheck" all your items and your list is now fresh and ready to check off for your next trip.
Laptop bag – every woman should have an over the shoulder laptop bag or purse for the airplane. It should have a number of pockets and be able to carry your laptop, wallet, notebook, makeup bag, and files without bulging out at the seams.  My current laptop bag is actually a diaper bag from Matt&Nat (you'd never know it was a diaper bag, it is so classy and I get a ton of compliments on it 😊  The Percio diaper bag as well as a few others can be found here.
Ziploc bags, for everything!! I love storing everything in freezer Ziploc bags. Various sizes meet various needs:

Larger bags – for clothing, underwear, socks, wet swimsuits, magazines and books
Medium bags – for your carry-on liquids and gels, small phone cords and electronics
Small bags – fantastic for separating your jewelry so it doesn't get all tangled up in your bag. I also use these for smaller liquids that have a tendency to spill.  You can get small 2"x3" bags at the dollar store or Michaels.

Rolling laptop bag or small carry-on suitcase – for those quick overnight trips, eliminate the need to bring checked luggage with a combination of a small carry-on suitcase, and your spacious laptop bag (see #2)
Wristlet, small purse – since you're lugging around your stylish laptop bag, you may find a need to go out in the evening, so a small purse or wristlet comes in handy to carry your money, lipstick and phone – without the bulk of another large purse.
Notebook – I take a notebook everywhere, and travelling is no different. Don't let an idea go forgotten!  My go-to notebook is Staples Arc notebook .
Pencil case – with pens, sticky notes, paper clips, mini-stapler USB stick (for saving files that you need to print off the business centre printer),
Plastic spoon/fork/spork – resist the urge to eat out for every meal and stop at the grocery store at your destination to pick up a few easy and healthy items, like bananas, yogurts, and salads.
File folder, envelope for work receipts
Workout gear – some hotels offer workout gear for a small fee – it could be worth it to save on luggage space!
Makeup – although not a huge space hog, packing fewer makeup essentials helps save on luggage space and declutters your small hotel bathroom counter

Eye makeup palettes, blush palettes – pack one palette with a multitude of colours. I like Urban Decay's Naked Palettes, Bobbi Brown's palettes, Smashbox palettes
Travel makeup brushes – I have a great set from Merle Norman!
Pencil eyeliner instead of eyeliner pots (although I'm addicted to my eyeliner pot, so I don't ever take my own advice here 😊)
If you're hitting the trade show floor during your work trip, don't forget these Trade Show success tips, including a vendor notes worksheet!  These are some of my essentials, but I've likely missed a whole bunch of cool crafty packing tips.  What's YOUR go-to item on the road??
RELATED – Getting the Most Out of Your Tradeshow