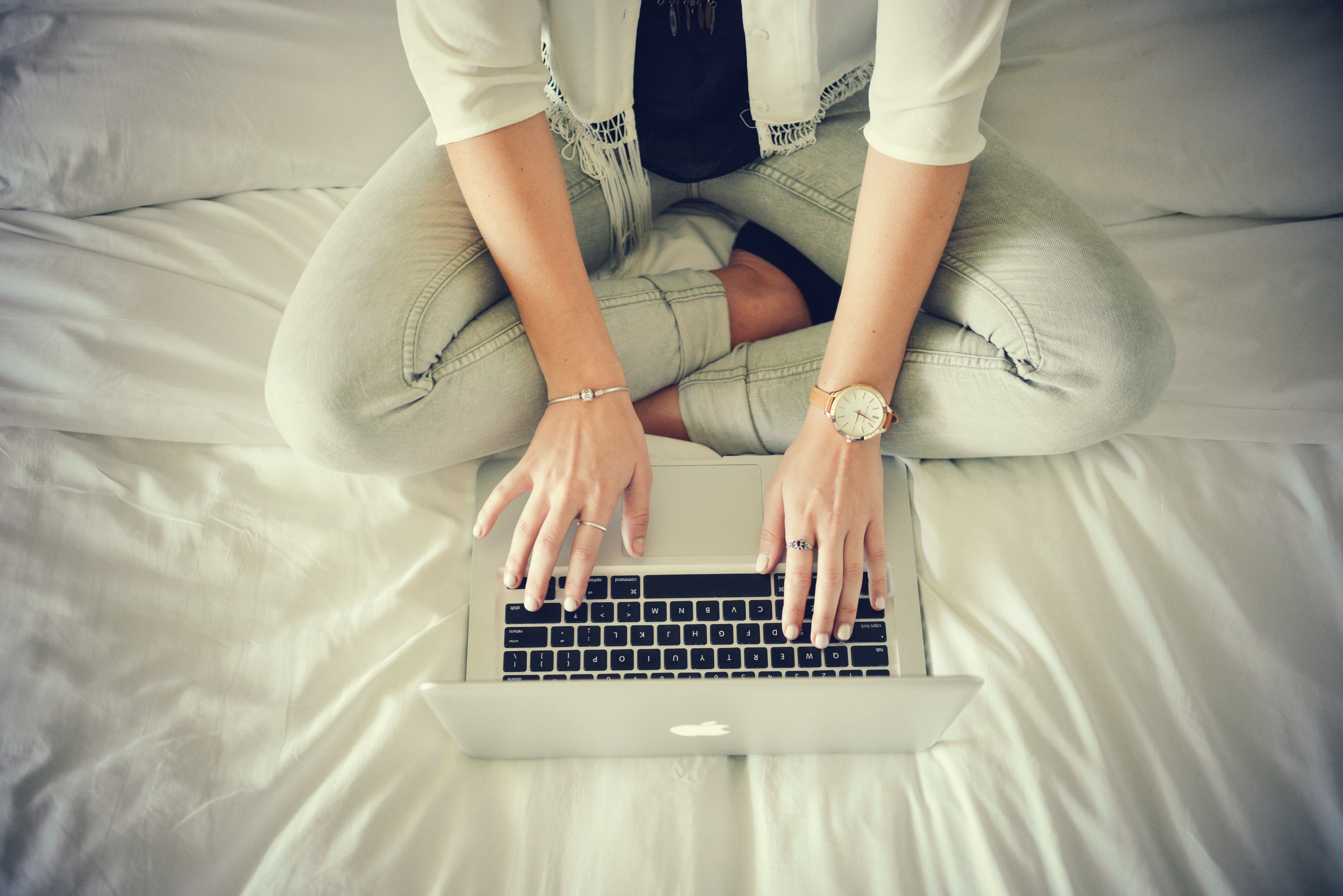 Success Strategies When Working From Home
Working from home can be an incredible blessing for both you and your family, however its important that you remember the first word in that phrase – WORK from home.  We can sometimes become so blinded by the flexibility of working on our own schedule, that we either forget to get the work done, or we're distracted by outside forces.  Here are some success strategies when working from home that will help ensure you are still getting your WORK done from home and optimizing your productivity:
Set a schedule – just like you would in a work setting, schedule in your work time to ensure you are putting in the hours required to meet your goals. Distractions are a-plenty at home, so ensuring you're consciously setting aside time to get your work done will ensure its completed.  Try to schedule your strategic work in your calendar first, and leave your seemingly "urgent, but not important" tasks for other times of the day.  Remember, strategic work also includes proper exercise and activities that help you rejuvenate and energize you for your work ahead.
Set daily goals – whether it's a to-do list, a CRM that catalogs all your daily, weekly or monthly tasks, or your business plan leading the way, ensure you put aside specific time to tackle high priority tasks on your list and ensure optimal productivity.  
Create boundaries with family members – friends and family often think since we're home, we're available! Talk to them about your schedule and ensure you are not disturbed when working.  Losing focus and regaining focus can derail all your productivity efforts; so turn off your text notifications from friends and politely ask your family members to give you the space you need to be your optimal best.
Create a dedicated office space – it doesn't necessarily need to be its own room, but putting aside a small space, just for you to work in, creates boundaries for family members and can help channel your creativity when in that space.
Schedule (short) breaks! Ensure you are giving yourself breaks throughout the day to keep your energy and creativity flowing!  Go for a walk, head to the kitchen for a (healthy) snack, or throw a load of laundry in!
Change your view! Sometimes moving your office to another room, outside or to a nearby coffee shop for a few hours can shake up your creativity and energy.
Not sure if you are cut out to work from home?  I've created a simple self-assessment tool that may help you in determining if its a good fit, for you, your family and your career.  Please note, not everyone is naturally inclined to work from home, but by consciously employing the above success strategies when working from home, anyone can be "retrained" to be in a very productive mindset and work from home.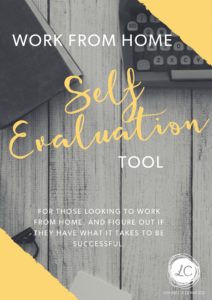 By employing these success strategies when working from home, you are not only accomplishing the work that needs to be done to keep you on the path to success, but also heading towards fully enjoying the freedom that comes with working from home.  Enjoy the journey!
RELATED – Act on the Important, not the Urgent
RELATED – Staying Focused While Working From Home
RELATED – Connect with Other People While Working From Home