If you're looking for hotel sales training that will help you and your sales team create better, and more profitable, relationships with meeting planners, you've found your gal!
Leanne has a number of training modules that can be customized to best fit where your team is at in their hotel sales training.  Remember, Leanne's sales approach is that of building better relationships for better business.  So if you're looking for some fancy-schmancy sales philosophies with pie-charts and graphs, you won't find those with her.
Here's what you DO learn from Leanne – practical, easy-to-implement tips and strategies that will help you and your sales team better connect with meeting and event planners.  Leanne can walk you through step-by-step methodologies to help you:
Communicate to planners in a way they want to hear
Respond to planners in a way that will help position you as a meeting partner
Cultivate long-term relationships that can translate into repeat and/or referral business
Promote each sales person's personal brand, ultimately elevating the brand of the organization
How does she do it?
With a little less flair (and less hair and heel height) than Sarah Jessica Parker, Leanne can provide in-depth training in the following areas:
Understanding the Planner – Different Types of Planners and Their Personalities
Methods of Prospecting – A Look at Effective Ways to Prospect using Telephone, Email and Social Media
Building Relationships In-Person – Making the Most of Your Networking Time With Planners
Tradeshow Sales Success – A Deep Dive Into Pre, During and Post Tradeshow Activities
Proposal Success – How to Make Your Sales Proposal Stand Out Against Your Competition
Contracting for the Win/Win – How to Maintain Good Relationships Through Contracting While Keeping Your Organization's Interests at Heart
Post-Contract Client Care – The Relationship Doesn't End On The Dotted Line
LinkedIn 101 For The Meetings Industry – Optimizing Your LinkedIn Profile
Content Creation – Going Beyond "Liking" and "Sharing" Other's Posts To Build Your Brand
Hotel Sales 101 – A Quick Start Guide to the Meetings Industry for New Sales Associates
Hotel Sales in a Post COVID19 World – How To Position Yourself with Meeting Planners During Uncertain Times
Telling Your Story – Using Video and Social Media to Showcase Your Product in the Meetings Industry
Training modules vary in length and cost; combining some modules to get a full picture is the best way to ensure consistency across your methods of contact.
Connect with Leanne to see if some in-person training modules are a good fit for YOUR organization.
Why on earth should we listen to her?
That's a great question!  You may not like Leanne's style of training and blogging, and that's ok!  She's not the most polished trainer you'll ever hire, but her 7 years as a corporate and association planner, followed by 13 years as a busy site selection professional gives her some street cred.
She works with hundreds, yes hundreds, of meeting suppliers each year and she's seen it all…. the good, the bad, the downright ugly and the inspirational best!  She's used these best-in-class strategies to build her business, attract a rock-star business partner, and helped her position herself as one of Canada's top site selection professionals.  She's continually testing and trying new ideas, and when she finds a new idea that works, she passes it on to others.
She believes in sharing and helping others to be the best version of themselves they can possibly be.
And her dog Farley thinks she's the bee's knees – that's got to count for something ❤️❤️
(looking for Leanne's YouTube channel?  Look no further, click here!)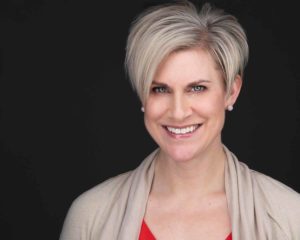 I help meeting partners build and deepen relationships with meeting planners, and provide them with resources to help them grow as sales and service professionals in the meetings industry.