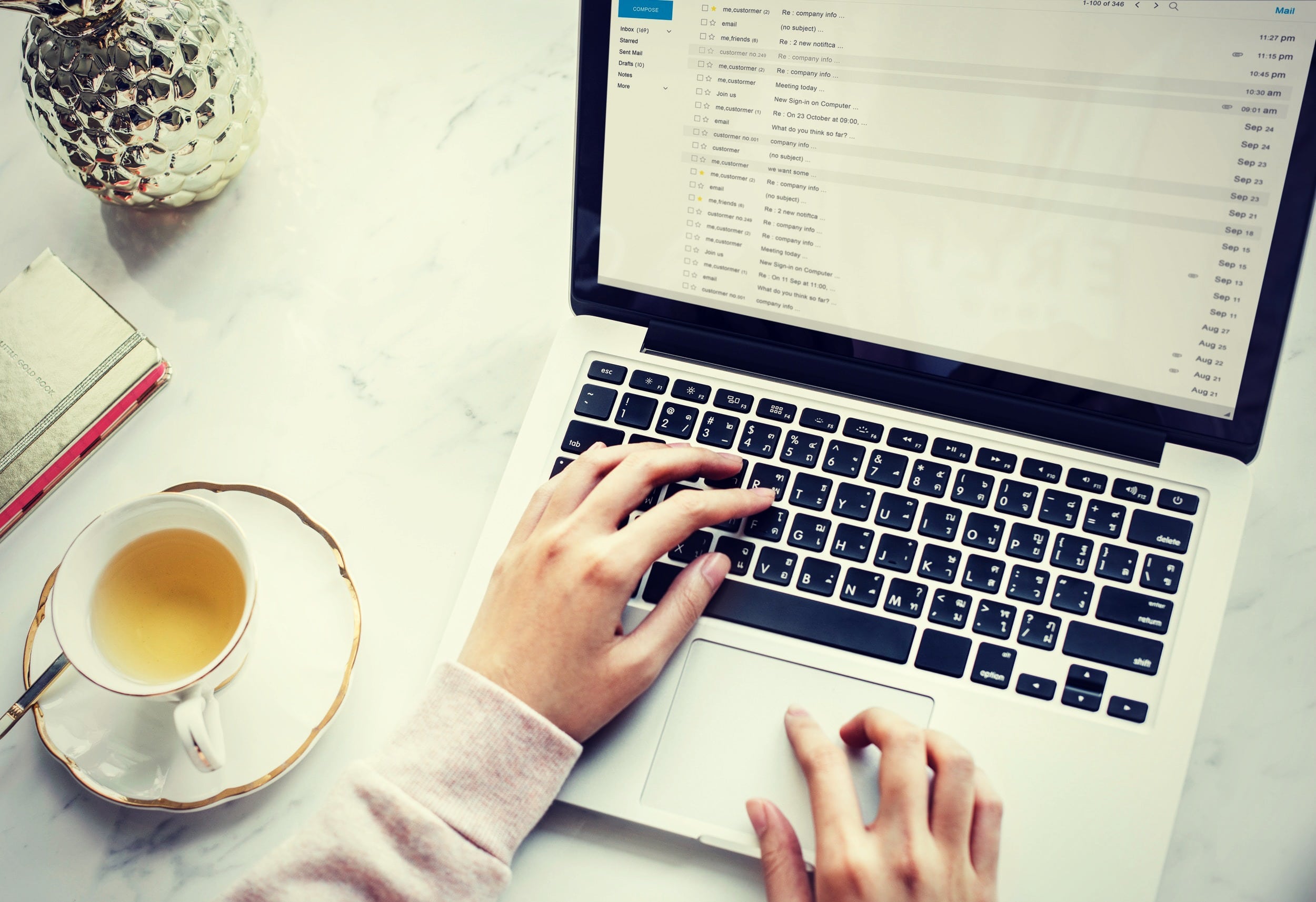 Email Etiquette for Soliciting Business in the Meetings Industry
Email is still one of the most effective ways of connecting with clients and prospect in the meetings and events industry, but its still crazy surprising how many strange-looking emails still flood our inboxes!  I start outlining some email do's and don'ts in a previous post, but get ready for this post – a volume 2 of sorts for email etiquette in the meetings industry.
(note, the names and organizations of the real-life examples below have been changed to protect the guilty)
Your email to #eventprofs and meeting planners should contain:
A clear subject line – each email should include a clear 6-8 summary of what the email is about.  Please banish subject lines that simply read "Hi", or "Following Up".  For meeting planners juggling multiple priorities, you'll need to remind us of what you are "following up" on; chances are we've forgotten, and a vague subject line doesn't encourage us to jog our own memories.
Name of the program you are working on together – ensuring you address the program or meeting also helps jog memories.  Intermediaries including site selection professionals, association management professionals and independent meeting planners could be working on literally dozens of programs simultaneously.  Let me know which program you are referring to so I can provide you with the information you need quicker.
Clear signature line – many meeting partners are still guilty of including very little information in their subject line.  As in tip #2, many meeting planners are working on multiple projects with multiple partners – remind me what hotel/organization you are with so I can give you better updates without the guesswork.
A place of reference – If your email is an introduction to yourself and your organization, mention where you may have met or worked with the meeting planner before.  Tracking the comings and goings of professionals in the industry is a full-time job, for both #eventprofs and #hotelprofs.  We're always on the move, and we need your help in keeping track of where you're at and how we've worked together before.
A call to action – an email will be considered "information only" unless a CTA is made clear.  By including a CTA, you are now encouraging 2-way dialogue, and starting to build on your relationship.
Do your research – elude to something about the planner or their programs that would encourage them to want to learn more about you and your organization. This may require you researching their past programs, past experiences, or trends in their industry to compel them to want to learn more.
Email faux pas – crazy to think we still see these, but they're still out there in the meetings world:
Lack of personalization – Chances are, a mass communication will fail to address each person correctly.  This was the case when I received an email of "introduction" from a hotel salesperson that I've been working with for years, as recent as the week prior.  Oops.
"Don't hesitate to reach out" – while the intentions of "don't hesitate to reach out" or "any questions, just ask" may seem like a call to action, they are not.  These weak CTAs are given assumptions, and are not compelling enough for a meeting planner to actually "reach out".
Introduction email with no research done – often sales managers new to their role want to reach out and introduce themselves and their property.  However, knowing what the planner's history is with the property is imperative for this to be effective in starting a relationship.  All too often, meeting planners will receive emails of introduction from eager sales managers, but the #eventprofs are already familiar with the property because they have been working with another sales manager on a program (or in some cases, multiple programs).  This happens so often, and its so easily avoidable.
The following email is something we see all too often in our inboxes.
Hi Leanne,

I am the new Assistant Director of Sales for the XYZ hotel here in Toontown and wanted to pass along my information along with a brochure outlining some features of our hotel!  Please don't hesitate to reach out with anything!

https://hotel-brochure-that-you-should-read 

Best,
Susan
Susan did have a great signature line, but unfortunately for Susan, not only do I do not do any business in Toontown, but there was no CTA or personalization to this communication.  Sadly, I have forgotten Susan already, and if the need for Toontown information arises (even in the near future), I will not remember Susan and her email.
This email was sent to me from a salesperson I had been working with for a few years, 2 days after we confirmed a program together.  This email has broken so many email etiquette rules in the meetings industry, I'm not even sure where to start.
Good afternoon from XYZ Destination!

I hope this finds you doing well.  I wanted to reach out to you and introduce myself, Susan Smith, as the Director of Sales and Marketing at the XYZ Hotel.

I understand you had a program in the past at our hotel and wanted to connect to see if you are planning another event for the coming years.

Please let me know if there is anything I can assist with.  I look forward to hearing from you.
Ironically, my relationship with this particular salesperson is not the strongest.  Is it because I'm an email snob?  I prefer the term "discerning", and so will be many of your busy planner clients and prospects.
While emails are still an effective way to get a meeting planner's attention, there are simple, yet effective ways to ensure your planner friend is both reading your email, and responding.  For more tips on how to break through to meeting planners, take a look at this free download, How To Get A Meeting Planner's Attention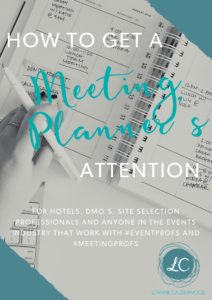 RELATED – Email Do's and Don'ts for #HotelProfs