Defining who YOU want to work with!

Be happier, and have healthier sales!
Download this worksheet and start focusing on the sales YOU want, with the right people!  By using this as a firs step to a sale strategy, you'll start to:
craft a more focused sales strategy
acknowledge what makes you happy, and seek more of it
see more referrals from the people you connect with best!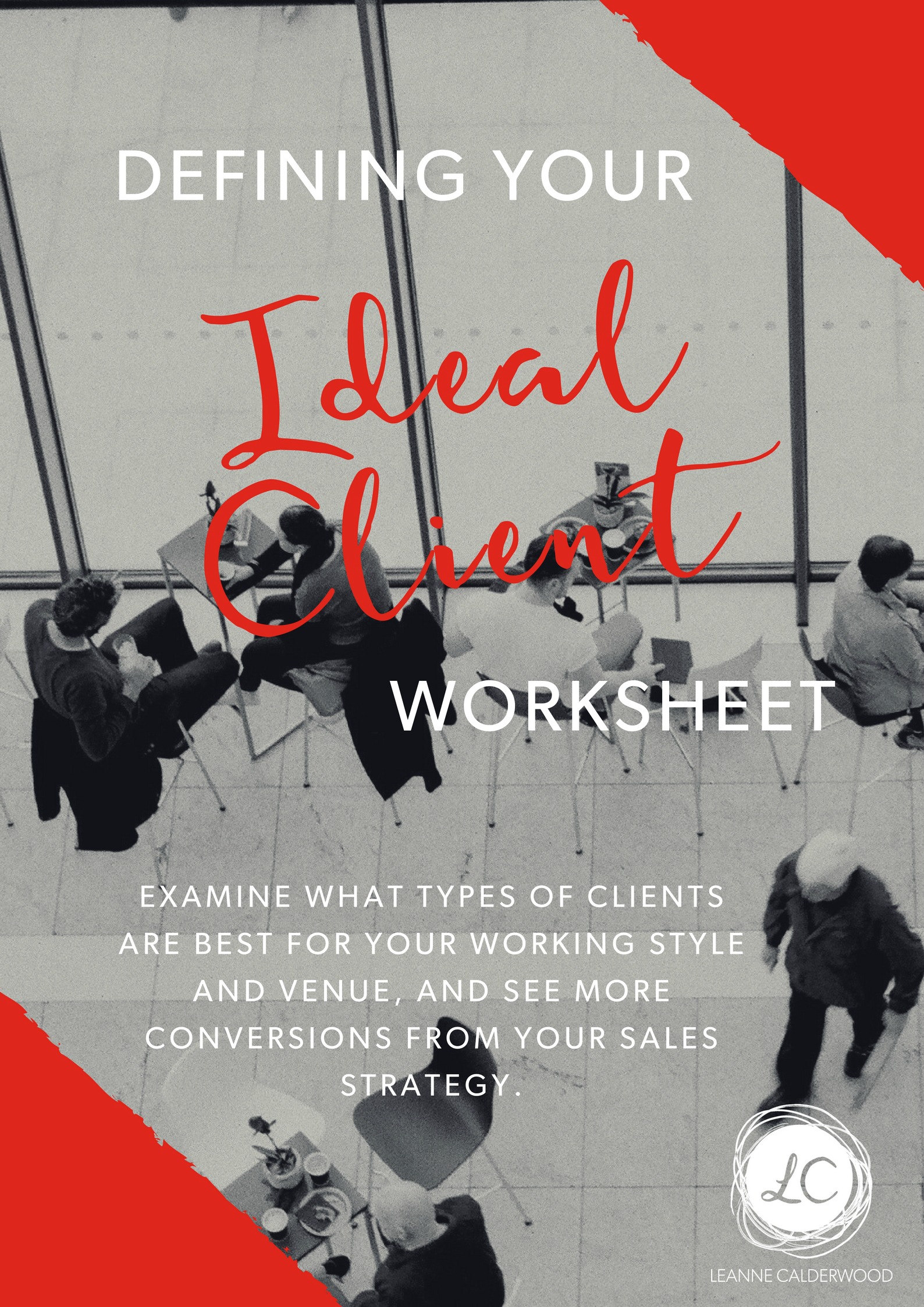 Free worksheet, please use it!