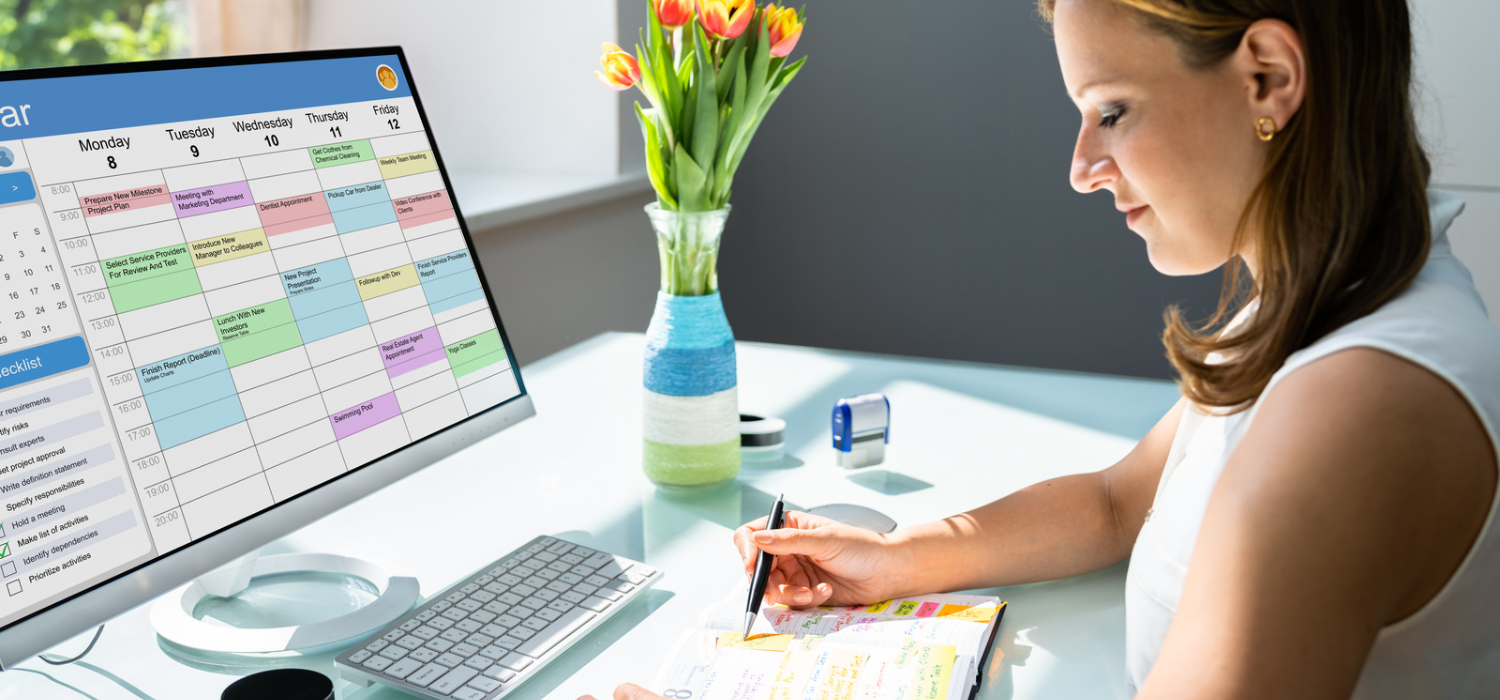 7 Reasons to Batch Your LinkedIn Content
It was the one content principle that changed everything for me. Before this came into my life, I was a bundle of nerves, and my creativity suffered greatly. I suffered from angst and anxiety every morning, stressed about what to write, and wasted so much time and effort in re-engaging my creative mind every single morning.
But then I discovered batching. Batching can be done for a variety of tasks, but the point of batching is to stay singularly focused on one task that requires repeating at specific intervals.
It meant, instead of waking up every morning, and forcing myself to be creative, I started writing multiple posts simultaneously, and scheduling them for the upcoming week or two.
Let's define what we mean by "batching" when it comes to our LinkedIn content. Batching involves creating multiple posts in advance and scheduling them to be published at specific times.   
Other examples of batching include:
Recording a week's work of video content, all at once
Recording a month's worth of podcasts, all in one day
Writing 6 blog posts in one sitting
Sending emails out to your clients, all at one time
Managing your invoicing at the same time each week or month
Creating all your Canva images and assets in one sitting
For your LinkedIn content and other types of batching, there are a number of benefits that you can experience.
 Here are my top 7 reasons for batching LinkedIn content:
Time Efficiency: Batch-creating LinkedIn posts can save time by allowing you to create multiple posts in one sitting instead of having to create them one at a time. This can help you streamline your content creation process and allow you to focus on other tasks.
Consistency: By creating multiple posts in advance, you can ensure that your content is consistent and on-brand. This can help establish you as a thought leader in your industry and increase engagement with your audience.
Reduced context switching – context switching is when your brain jumps from one idea or activity to another – our brain becomes exhausted by the content switching as well as it takes time for the brain to "settle" into the next activity. Batching gives your brain a much-needed break from switching to and from activities.
Increased Reach: Scheduling posts in advance can help you reach a larger audience by publishing at times when your followers are most active on LinkedIn. This can increase the visibility of your posts and help you connect with new potential customers or clients.
Improved Analytics: By creating and scheduling posts in batches, you can analyze your engagement metrics more effectively. This can help you identify trends in your content and optimize your posting schedule for maximum engagement.
Reduced Stress: Planning and creating content in advance can help reduce the stress of constantly having to come up with new ideas and posts on the fly. This can help you maintain a consistent posting schedule without burning out or feeling overwhelmed.
Increased creativity and ideas – focusing on content in a single sitting can lead to MORE content ideas for your next batch of content, thus reducing even more anxiety and stress of thinking of content ideas.
There are several activities that you can batch on LinkedIn to save time and be more efficient. Here are some examples:
Connection requests: Instead of sending individual connection requests each day, find a specific time each week to send out your invitations. Don't forget to personalize each invite, and it's ok if you have a few templates you want to use based on the circumstance of the invitation or the person receiving the invite.
Endorsements: If you have a lot of LinkedIn connections who you want to endorse for certain skills, you can do this in batches by visiting each person's profile and clicking the "Endorse" button.
Messages: Tackle your LinkedIn DM inbox once a day or week, and process the actions all at once.  LinkedIn's messaging feature also allows you to send messages to multiple people at once. This can be useful for sending out announcements or updates to your network.
LinkedIn Newsletters and Articles – these longer pieces of content can also be batched, so you can create 3-4 newsletters at once. Draft them in a Google doc, and then post/schedule when you're ready.
Job postings: If you are a recruiter or hiring manager, you can post multiple job openings at once using LinkedIn's job posting feature. Reviewing candidates in a batch is also a great way to reduce context-switching when filling multiple roles.
By batching a number of LinkedIn activities, you can save time and be more efficient in managing your LinkedIn profile, your LinkedIn network and your LinkedIn content.
To learn more tips about how to effectively use LinkedIn, you can learn more LinkedIn tips by visiting my other LinkedIn posts here. Or check out my on-demand LinkedIn course here.