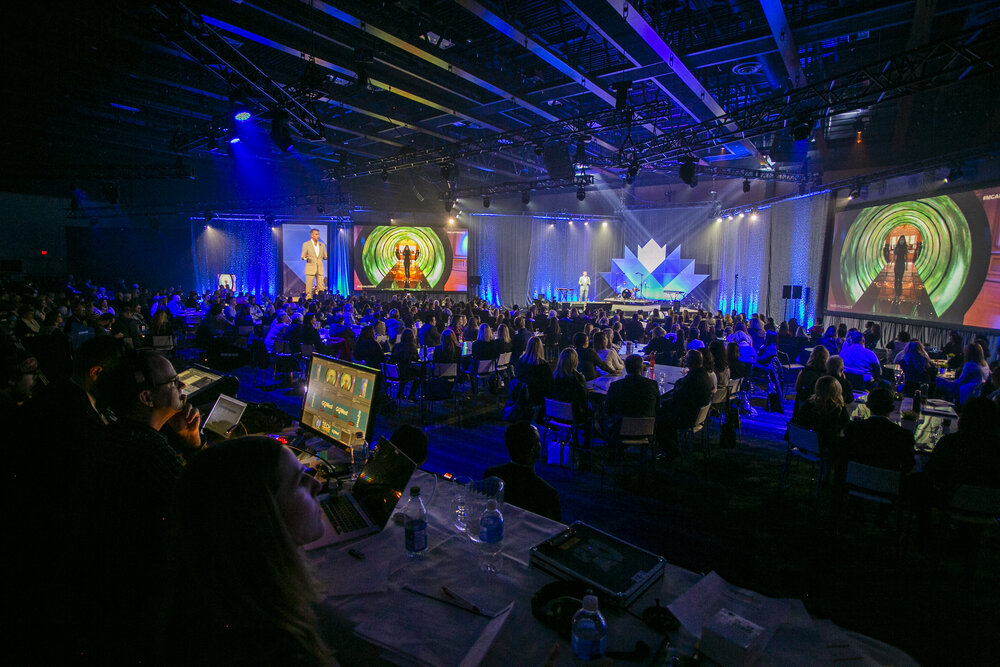 6 Reasons Why I Loved #GoWest2020 – GOWEST, Canada's Event for Event Professionals
GOWEST is quickly becoming one of the most sought-after #eventprofs shows by speakers, vendors and partners.  Produced by Timewise Event Management, this January 2020 show did not disappoint, and I'm here to show you my highlights of this marquee conference for the events industry.
Here are Six Reasons Why I Loved #GOWEST2020
TED-Talk Style Main Stage – GOWEST has always had this unique and engaging format of rapid-fire talent on the main stage.  This year's main stage presenters did not disappoint – a great eclectic mix of great names, and soon-to-be-great names including Miguel Neves, David Merrell, Lara McCullough, Alex Plaxen, Brent Barootes and David Adler.
Breakout rooms – these rooms, in my opinion, were INSPIRING!  The team and OneWest and FMAV really did an incredible job of creating rooms that spoke to the presenters content and allowed for experimentation, creativity and brainstorming.many rooms allowed for hands-on creativity using post-it notes (#TheClassroom) and whiteboards (#TheLab)many rooms had a number of different seating formats, to suits everyone's learning needs (from hammock swings to ball pits in #ThePlayground, to couches and hi-boys (my favourite, to be honest) in #TheOasis
Lara McCulloch's Main Stage and Breakout, Microniching – my favourite session at GOWEST was Lara McCulloch's Microniching session – This content is relevant for ALL in the meetings industry, from event planners to destinations, to hotel sales managers.  Loved this session!
The Connections – As the premier event show in Western Canada, you can truly connect with your event industry friends at GOWEST.  Its a big enough show to attract some incredible talent, but still small enough that you can connect with everyone!
Opportunity to speak – I was kindly asked by the Timewise Team to present on Optimizing Your LinkedIn Profile and I did so on Tuesday in the Learning Lounge on the tradeshow floor.  A true highlight for me, I hope the session attendees received value out of the session! I also filmed a #theroadtogowest video with Alex Plaxen about being an introvert at conferences – that was a lot of fun!  You can view that video here
Nightcap Lounge – This late-night casual meeting place, hosted by Hotels Red Deer, allowed for smaller group discussion and more intimate conversations.  I truly love this addition to the show and I hope it returns next year!  Special thanks to those who I connected with in the lounge, a true highlight for me :)
Did YOU attend #GOWEST2020?  What were YOUR highlights?
RELATED  – PCMA CIC 2019 recap
RELATED – Tips for Introverts Attending Conferences