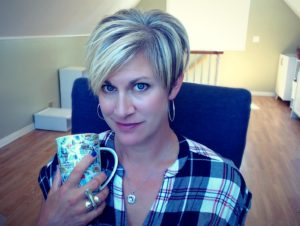 Leanne Calderwood is a connector and collector – she loves connecting people to resources that empower them to get the most out of their day, their career and their lives. She collects information and books, and this blog was created as a place to store her knowledge pieces, which she loves sharing with you!
Leanne has been working from home (or coffee shops, airplanes and hotel rooms) for most of the past 17 years in the meetings and conferences industry. She has worked at HelmsBriscoe for the past 10 years, connecting conference and meeting planners to hotels and venues for their programs.  Her unique position as both hotel client and meeting planning supplier has honed  her sales skills as well as her customer service skills, learning the do's and don'ts on both sides of the coin.
Raised in Alberta, Canada, Leanne now makes her work-from-home in Kelowna, BC with her husband and two active sons. She credits her move to the beautiful Okanagan as the catalyst for her "workaholic recovery". After connecting people during the day, you can find Leanne collecting vintage dishware and purses, out in her garden or trying new jam recipes in her kitchen.
Affliliate post disclaimer – some of my posts will reference books that can be purchased through Amazon at the bottom.  The Pantry is compensated for purchases you make but it does not affect your cost of the product (and believe it, it ain't a ton of dough – I include them more for your convenience. )
I help working from home sales professionals maximize their day, their career and their lives, one resource at a time!